Giants vs. 49ers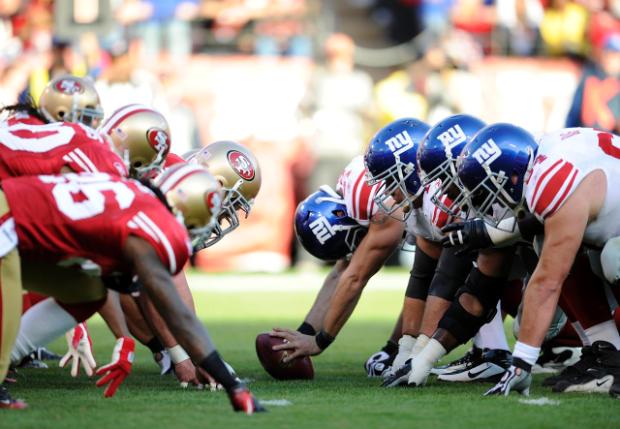 The New York Giants started off the 2015-2016 season very bumpy. They started with two losses, losing both games that should've been a win. Recently, however, there was a big turnaround, and the Giants are up to three straight wins in a row. Their most recent win was Sunday, October 11, against the 49ers.
    The game started off with the Giants and 49ers both putting up a field goal. The most notable event that happened in the Giants series was a huge pass to Odell Beckham Jr, who drove the team down the field. The game was looking in favor of the Giants, going into half with a ten point lead. However, right before the half ended, quarterback Eli Manning threw an interception, potentially hurting their mentality.
    The 49ers came back into the third quarter a very strong team. They scored points quickly, resulting in a back and forth game. With less than two minutes left in the entire game, the 49ers scored a touchdown, making it a 24 to 20 game, with the 49ers ahead. The Giants  had to score a touchdown in order to claim victory. Giants didn't even have their starting receivers on the field, missing the likes of Odell Beckham Jr. and Rueben Randle. The Giants drove down the field, with a big yard gain from running back Shane Vereen. Luckily for the Giants, Odell Beckham Jr. returned, and helped them drive down the field as well. With less than 20 seconds left, Eli Manning fires into the end zone, and passes to tight end Larry  Donnell. Donnell successfully catches the ball with 2 defenders on him, solidifying a Giant victory. A very back and forth game ended with the Giants winning, 30-27.
About the Contributor
Tyler Gordon, Writer
Tyler Gordon is a devoted and hard working student. He loves watching sports and just relaxing. Check out some of his articles in the sports section.