Until Dawn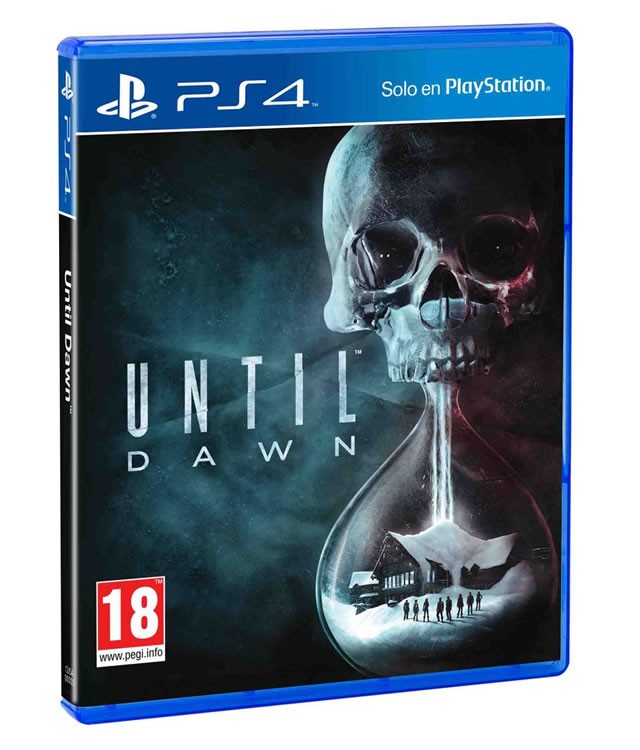 By Beverly Y. and Stephanie T.
November 11, 2015
General Information
Title of Game: Until Dawn
Developer: Supermassive Games
Genre(s): Interactive and Survival Horror
ESRB Rating: M (17 years or older)
Price Average: Currently about $40 – $50 (Subject to change)
Available Platforms: PlayStation 4 (Exclusive)
Plot Summary: Eight friends visit a remote mountain lodge where only a year ago, two sisters disappeared. Eventually things take a turn for the worst when the group of friends split up. As the story continues, mysteries are revealed and sinister characters are introduced. The player must make choices that affect the entire game's storyline and ending. As the game proceeds, the gamer switches between the perspectives of all eight characters which allows he/she to manipulate the plot.  Not only must the player keep in mind of the dangers and choices, but he/she must also be mindful of the relationships among the characters. Depending on the gamers decisions, the characters will react differently to each other and cause a "butterfly effect".
Overall Ratings
Graphics: ★★★★☆
Storyline: ★★★☆☆
Audio/Voice Acting: ★★★★☆
Mechanics/Controls: ★★★☆☆
Conclusion
In my opinion, this game is one of the top horror releases out there. Between the next-gen graphics, immersive gameplay, and terrific scares, this game can't go wrong! The mysteries woven between the characters really keep the player engaged and some of the surprises were truly shocking. But like every video game, it still has its weak points.
It is definitely one of the longer games, the average time to finish is about 10 hours, and perhaps a little too long considering the plot drags on at some points. At times, the storyline was slightly difficult to follow and the quick-time events could be incredibly frustrating. As with all games, there is still the barrier of facial expression. Though it comes close, Until Dawn still struggled with natural human emotion. Sometimes the characters would speak and it would seem more like a ventriloquist act than an actual person.
However, it is still a worthwhile and genuinely an impressive horror game. The voice acting was well done, who doesn't enjoy and instantly remember Rami Malek's voice, and the graphics were top-notch. Despite the occasional forced conversation, the cheesy jokes and dynamic relationships intrigued me. Having the ability to determine the outcome of the game is incredible in itself, but also having the ability to connect to the characters is wonderful. You will find yourself rooting for the survival of at least one teenager. If you're lucky, they will all survive. If not, you'll be seeing a lot of death scenes! All in all, this is a great game for the horror and survival lover. I recommend playing this video game in the dark, preferably until dawn.