The Rapping Ten-Dollar Founding Father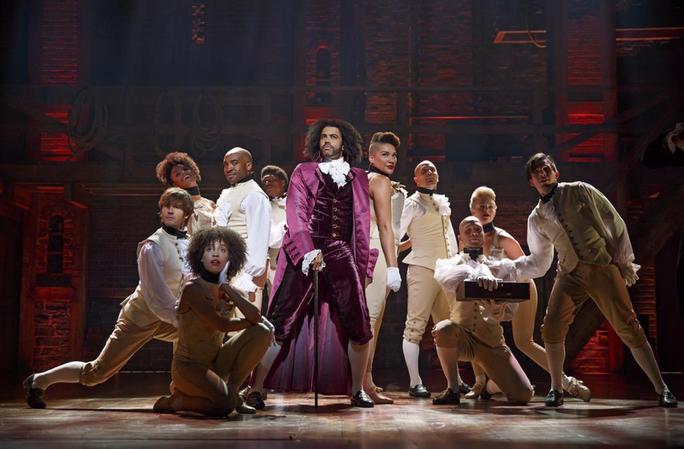 As you learn about the American Revolution in your classroom, you'll probably only skim the textbook and forget all the key people after the chapter test. What if I told you that these historical figures could come back to life on stage? The new Broadway musical Hamilton follows young, ambitious Alexander Hamilton as he works with the other founding fathers to fight for their independence. Grammy and Tony award winner Lin-Manuel Miranda, the lyricist of the musical and the actor playing Hamilton, even states that "Treasury Secretary Alexander Hamilton is the embodiment of hip hop". As one of the most unique musicals in decades, Hamilton illustrates American history unlike anything we've ever read or heard before.
Don't let the fact it's about American history stop you from listening to the soundtrack because you have no idea what you're in store for. The songs are a mix of hip-hop, rap, and R&B ballads. Miranda replaces boring cabinet meetings with fiery rap battles between the charismatic Thomas Jefferson and haughty Hamilton. The only odd one out in the play is King George, played by Jonathan Groff, who basically sings a breakup song to the colonies. If you want drama, Hamilton is jam-packed with loads of it. Even if you know most of the story and how Alexander Hamilton tragically dies, there is more than just politics to this story. The opening of the musical summarizes Hamilton's hardships before he traveled up to New York; "How does a bastard, orphan, son of a whore and a Scotsman, dropped in the middle of a forgotten spot in the Caribbean by providence impoverished, in squalor grow up to be a hero and a scholar?"
Hamilton has captivated audiences across the country, including President Obama and the Clintons. Even if you are not a history lover, it will be worth it to give the amazing musical a chance.  I guarantee you that from the first song to the last, you will slowly but surely fall in love with the music, people and American history itself.
About the Writer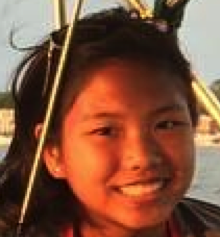 Jacqueline Ho, Writer
Jackie is a sophomore in the Computer Science Academy. She's active in more than five different clubs and has a voracious appetite for knowledge, schoolwork,...