Gotham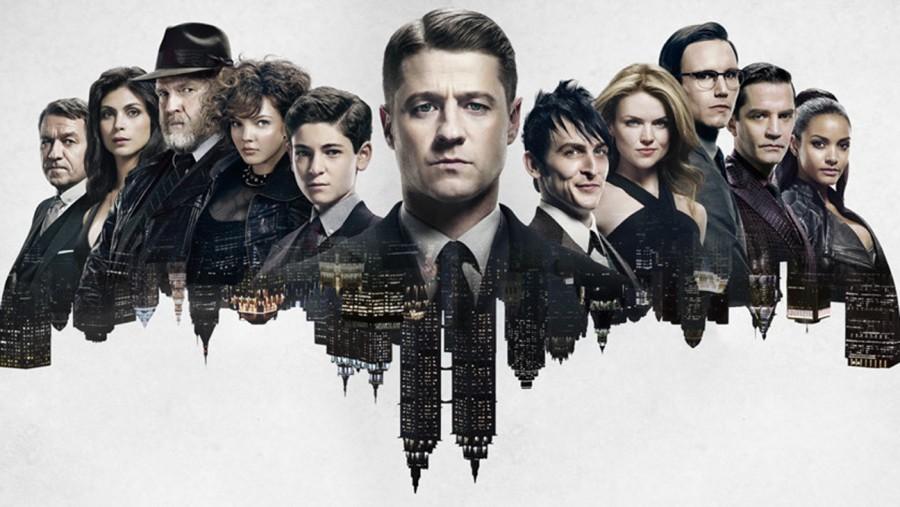 By JonAnthony Dangler, Staff Writer
December 10, 2015
This adaption of the ageless story of the beloved super hero and vigilante, Batman, comes with a new twist that will keep viewers waiting, watching, and wanting more. This television series is the background of how the man became the bat by beginning with the story of boy who watched his parents be murdered before his eyes in a dark, isolated alley. Detective James Gordon, another loved Batman character, has a major role in this series. From his psychotic ex-girlfriend who wants him dead, to the struggle of keeping his new love alive, Detective Gordon has his hands full and his head sinking under water quicker and quicker each episode.
November 30th has brought the finale to Gotham's second series, Rise of the Villains, and it has been one of the best season's of this TV show. Not only did it have a twist on many of Batman's enemies, but it also gave a whole new crooked angle that made each one of them even more villainous. This series is truly fantastic, but, most impressively, was the dramatic and suspenseful fight that took place at the end that will make any viewer watch in awe, Batman fan or not.
But this fight couldn't be complete without the right ending. An surprise was placed at the very very end of the episode, showing a strange man with a "freezing machine." This surprise sets up much of the  anticipation for next season, which has been scheduled to debut in February of 2016 at 8pm on Mondays on the FOX channel. Any Batman fan, or anyone for that matter, shouldn't miss this for the world. It is a season that could possibly bring even more background to what Batman, a name and icon, really means.