Middle States Visitors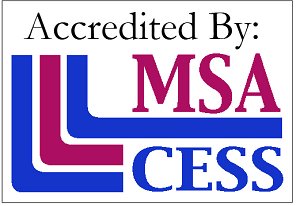 By Marco Castro, Staff Writer
January 6, 2016
Is your high school diploma worth anything? A diploma signifies a valuable education which a graduate has received, but what separates it from being a piece of paper to something that is essential in your life?
         All students attend school in order to obtain education and to improve their knowledge from kindergarten to senior year. Then there are those who tackle a new adventure after high school: college. A college's requirements for admittance are not taken lightly, and for the academic standard, it is vital for the students who apply to have a proper education prior to entering college. The diploma which every student receives upon the completion of the four years of high school is what colleges look for, in addition to other qualifications.
         The Mid-Atlantic Region Commission on Higher Education sends educators to visit schools in order to determine whether or not that piece of paper can truly be called a "diploma". And on December 2, 2015, those representatives visited Freehold Borough High School for an evaluation that may affect the lives of many. They roamed the halls, jumping from class to class in order to assess the status of our high school. By gathering information and data from the learning environment, not only do they determine the value of our school, they also help with ideas that help propel the desire for for a better education. For example, there used to be no Avid program at our high school, but after the last middle states visit, it was implemented into our curriculum as an optional course. This program is aimed towards students that struggled to unlock their potential, and through rigorous work, they are able to excel their knowledge to a higher plateau. They aim to improve our high school, not hinder the progress of the school.
         School faculty often worry about such events and not surprisingly, the students usually do not have an interest in such topics. All who associate themselves with the school should behave as they normally any other day. This gives feedback which is most relevant to school allowing us to progress forward and allows ourselves to improve as individuals.