Blue Neighborhood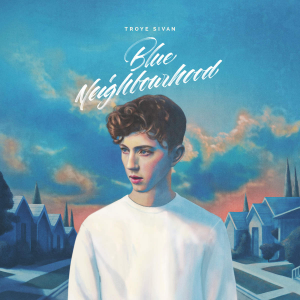 Christia Cuison, Staff Writer
January 6, 2016
YouTube is well-known for exposing talented individuals to the whole world through their platform, and the success of Australian youtuber, Troye Sivan, is a perfect example of this. After starting his own YouTube channel at the age of 12, the now 20 year old singer has just released his first album titled Blue Neighborhood.
This electropop album contains songs that express various stories of Sivan's life that include excitement, doubt about love, living the low points of life, and finding comfort in the smallest things. What makes this album stand out is the background tracks that are carefully mixed into the songs. Whether it's a child's chanting "Wild" in the first track or the soft drumbeats in "Ease" that give a calming effect to the listener, Sivan experiments with his music by adding subtle details to his songs.
Troye Sivan is not only brilliant with Blue Neighborhood, but also with his use of promoting the album throughout his YouTube channel; he has been uploading short teasers of every song featured in the album, posting puzzle pieces on his Instagram and Twitter of his album art, and the release of a music video trilogy Blue Neighborhood on his Vevo made the anticipation for the album even greater. The use of promotion through social media is not only effective, but in Troye's case makes his debut album even more of a pleasure to listen to.