Chinese New Year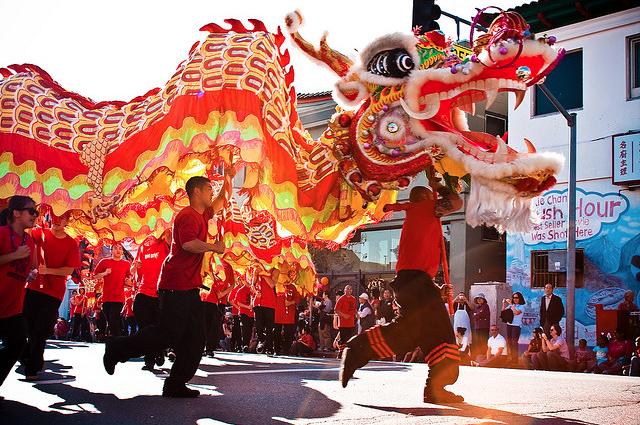 By Rebecca Li, Staff Writer
January 20, 2016
The Spring Festival, more commonly known as the Chinese New Year, is an important celebration in China and other parts of Asia. Its origins date back to over three thousand years ago, and it is based off the lunar calendar. The lunar calendar is associated with the moon, which also defines the celebration dates of other Chinese festivities. The calendar shows a repeating twelve-year cycle, where each year is represented by an animal in the Chinese zodiac.
The festival date changes every year, but it usually falls between January 21st and February 20th. . This year's Chinese New Year will be taking place on Monday, February 8th. 2016 will be the Year of the Monkey. The Chinese New Year lasts for fifteen days, from New Year's Eve, all the way to the Lantern Festival. It is the longest public holiday in China. School life and business work is paused; people have a 7-12 off from work, while students have a month-long vacation.
The preparations for the Chinese New Year actually begin earlier than it starts. People clean their homes on the 24th of December to represent the cleansing of bad spirits. Things such as fireworks, toys, clothes, and couplets (which are characters written on red paper that express wishes for the New Year) are bought. Food is prepared. Decorations are hung in homes, streets, and buildings.
There are many activities during the celebration: Large dinners are held with relatives, where some typical foods eaten include dumplings, glutinous rice cakes called niangao, and fish (fish is incredibly important, as it is believed to bring lots of money and luck in the year). The older generations give lucky red envelopes filled with money to the younger generations. Parades and dances are performed. Fireworks are set off. People pray in temples to receive blessings. Greetings are exchanged with friends.
Overall, the Chinese New Year is a time for families to reunite with their relatives. We look back and congratulate ourselves over a year of hard work, and we look forward to another year that will bring luck to us all.