SuperBowl Preview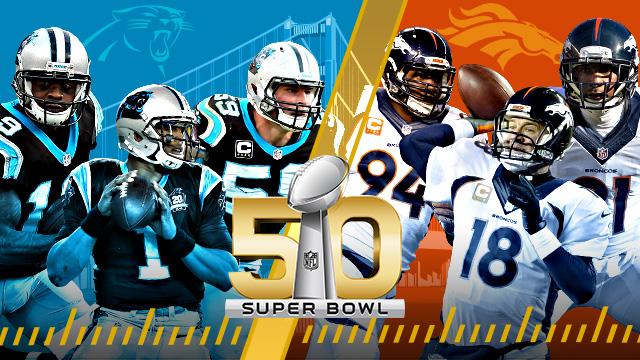 The SuperBowl is set this year to be between the Carolina Panthers and the Denver Broncos. The Broncos and Peyton Mannning are perceived as underdogs against the Panthers with Cam Newton. The Panthers have a young and fresh team, while the Broncos have a legendary quarterback and the number one defense in the NFL.
     This SuperBowl is even more important because it is the 50th anniversary  of the SuperBowl. The fans get to experience the legendary and nearly guaranteed Hall of Famer Peyton Manning, against the fresh and upcoming Cam Newton. Manning suffered multiple injuries throughout the season, putting him on the sideline for a few games. However, when he returned towards the end of the regular season, he came back with something to prove. He wanted to show he was not just a has been, but still a viable quarterback. Manning already has one ring, but would love to double that to two.
     On the other hand, Cam Newton has had an incredible season with 35 touchdowns! He went 15-1 in the regular season, with 3,837 yards (via NFL.com). The defense was staggering this season as well. With the stage set, we will see this matchup 
this Sunday
!
About the Contributor
Tyler Gordon, Writer
Tyler Gordon is a devoted and hard working student. He loves watching sports and just relaxing. Check out some of his articles in the sports section.