The Young Elites by Marie Lu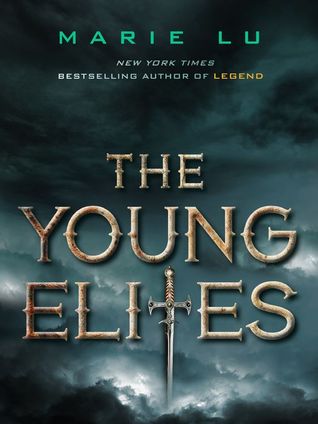 In almost every young adult and dystopian novel, most readers expect the protagonist to save the world, get the girl (or guy), and live something similar to a "happily ever after" scenario. To be honest, I feel that not many of the newer books coming out in those particular genres are unique or as interesting as they may have been a few years ago. When I picked up Marie Lu's The Young Elites, despite how I loved her previous series "Legend", I was still unsure about her newest one. However, this book became one the exceptions that I would highly recommend to any YA bookworms out there.  
The first book of the series follows the malfetto Adelina Amouteru, a survivor of a deadly disease that left many dead or "marked". As a malfetto, her black hair turned silver and lost her left eye marking her as a monster rather than an equal human being. After certain circumstances involving her abusive father and the Leader of the Inquisition Axis, Teren Santoro, Adelina finds herself involved with a mysterious group of young, gifted malfettos known as the Young Elites. These elites hold certain magical abilities just like Adelina and the leader, Enzo Valenciano, wants her to join their quest for power and vengeance. What no one was expecting though was the extent of Adelina's black heart and thirst for revenge.
Through the book, what seemed like a black-white situation eventually stirred into much of a gray matter, where not only the Elite's movements are put into question, but also Adelina as a whole. If there's one thing that Adelina isn't, it's a hero with a righteous sense of justice and a caring heart. Adelina is the "anti-hero" whose only desire is to gain enough power to take her revenge on everyone who had scorned her. "My fury heightens. Everyone. They will cower at my feet, and I will make them bleed," says Adelina. Throughout the novel, time after time Adelina makes her fair share of selfish decisions and mistakes making her seem human despite her cruel mindset. At the end of the day, Adelina is only a physically and emotionally abused teenager who's constantly surrounded by death no matter where she runs. She's  more of a realistic character as she is more vulnerable and selfish compared to heroines whose main concern is making the world a better place. For example, she has her fair share of doubt in the Young Elites as she thinks, "They are only good to me because they need me. Just like Enzo. Kindness with strings attached. Would they have befriended me if I were worthless?" After all that has happened to her, of course she will have some trust issues with these "terrorists". Adelina is not only different than any normal protagonist, but also a force to be reckoned with.
Not only does Adelina harbor such dark feelings within herself, the Young Elites worsen the problem by getting her involved in their not so honorable methods to put their leader on the throne. Even the supposed "good guys" are not so good. Enzo, the one who wants to take over the crown, only wants to take his revenge and does not flinch at the sight of blood, even at his own hands. In addition, despite him being the love interest of Adelina, their relationship is much more complex and far from sweet. The closest thing to a hero is probably a male courtesan and close friend to Enzo, Rafaelle. He seems to have a platonic, true friendship with Adelina and cares for everyone around him, the kind faced young man also doesn't escape harsh world they all live in.
Overall, Lu provided us readers with a book full of developed, complex characters and an evident darkness soaked into the pages. This novel got me hooked from the first page and kept me until I finished the very same day. I have already read the sequel, The Rose Society, which only intensified my love for the author and the world she has created. If you're looking for just another YA book with a somewhat sweet ending, this is definitely not for you. However, if you are willing to embrace something on the sinister side, The Young Elites is your cup of tea.
About the Contributor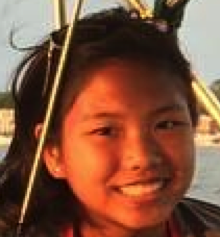 Jacqueline Ho, Writer
Jackie is a sophomore in the Computer Science Academy. She's active in more than five different clubs and has a voracious appetite for knowledge, schoolwork,...