March Preview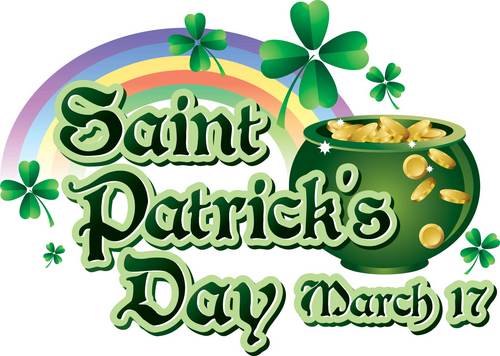 This year in March, we have a few holidays and events to look forward.
The first holiday is Read across America Day, or Dr. Seuss' birthday. This is a holiday mostly geared toward children, as it is celebrated to encourage children to start reading, but participants of all ages are also welcome.
Another holiday for those interested in math is Pi Day. Pi Day is 3/14, just like the simplified decimal of π.
A more famous holiday in March is Saint Patrick's Day. This holiday occurs on the 17thof March, and is commonly celebrated by those of Irish heritage. Some objects associated to this holiday are leprechauns and four leaf clovers.
Also, we have Daylights Savings, which occurs on the second Sunday in March. The clocks are moved forward one hour, in preparation for spring.
A holiday that is important to all of us is on March 25, when our school is officially closed for spring break.
Finally, another important holiday in March is Easter which is on the 27th. This is a holiday where Christians celebrate the resurrection of Jesus Christ.
March Madness also occurs, where all the college basketball teams compete to be crowned the champion.
Who knew there were so many important days in March this year?
About the Contributor
Tyler Gordon, Writer
Tyler Gordon is a devoted and hard working student. He loves watching sports and just relaxing. Check out some of his articles in the sports section.