Hello Neighbor Game Review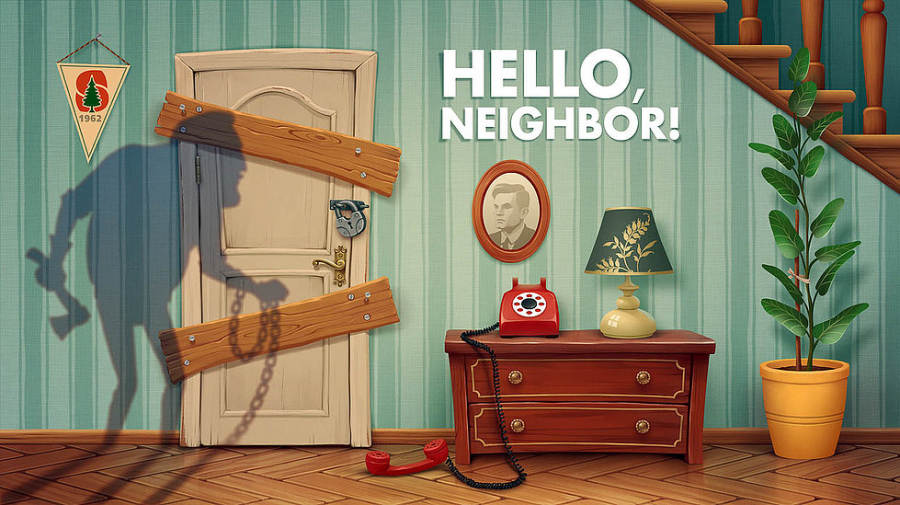 General Information
Title of Game: Hello Neighbor
Developer(s): Dynamic Pixels
Genre(s): Adventure, Indie, and Strategy
Price Average: Not yet released (Summer of 2017)
Available Platforms: Windows 7 and up (Pre-Alpha)
Plot Summary: Hello Neighbor is a Stealth Horror Game about sneaking into your neighbor's house and figuring out what he's hiding in the basement. Play against an advanced AI that learns from your actions.
Overall Ratings
Graphics: ★★★★★
Storyline: ★★★☆☆
Audio/Voice Acting: ★★★★★
Mechanics/Controls: ★★☆☆☆
                                                      Conclusion
Hello Neighbor is a highly anticipated indie strategy game sprinkled with horror. The visuals in this game are unique and bright, both of which haven't been too common in the horror genre. Despite the simple objective, this game is nothing but complex. The obstacles are amusing and challenging with or without the impressive AI Dynamic Pixels has created. The antagonist, your neighbor, learns from your mistakes and anticipates your next move based on those failures. For example, if you went through the front door of his house and got caught, the neighbor may set bear traps in front of the door or setup a security camera there the next go around. In addition to the heavy strategic influence on this game, there are some seriously horror-esque moments in Hello Neighbor. Hiding in certain places may seem like a good idea, but if he comes close, you could be in line for a scare.
Criticizing a game that is still in its Pre-Alpha stage is a messy business, as there are sure to be major changes by the developers. Hopefully, among those updates, there will be solutions to game inventory problems and the use of certain objects. A stronger emphasis on the storyline would also be appreciated, as many of us wonder what the neighbor does in that odd house of his.
This game is on the road to becoming a big success. I recommend Hello Neighbor to those who enjoy stealth and strategy, and are willing to dedicate some time and effort into a video game. If you don't mind the horror undertones, Hello Neighbor is perfect for you!
And remember: finding out what is inside your neighbor's basement is much more important than fully moving into your new home or doing anything else remotely normal.