Mass Effect 2 Review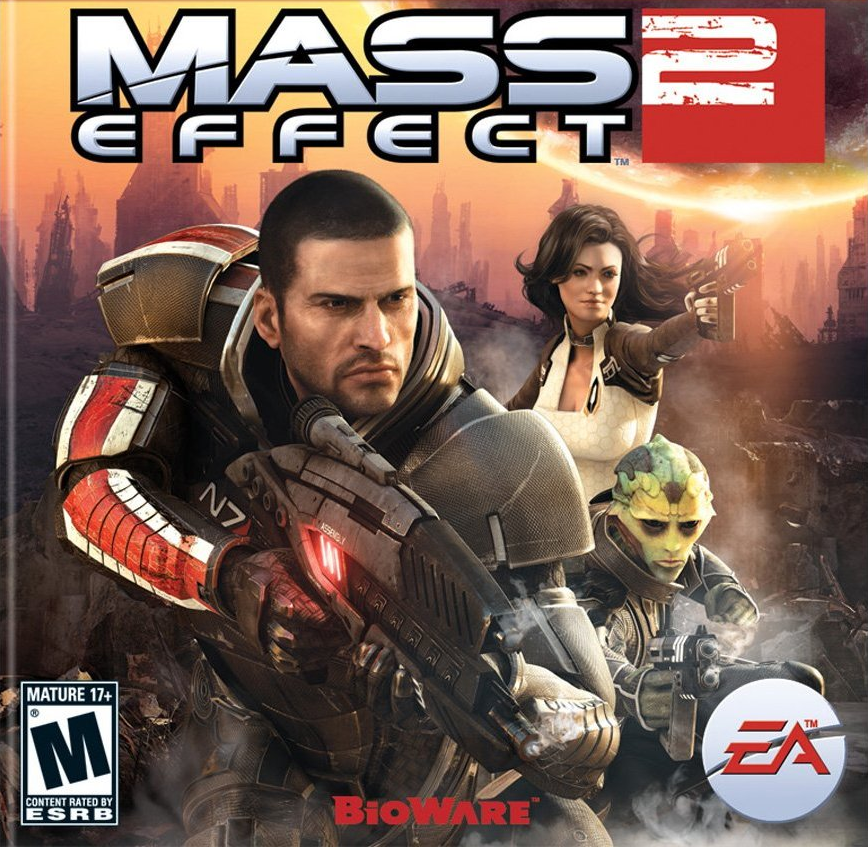 General Information
Title of Game: Mass Effect 2
Developer(s): BioWare
Genre(s): Action RPG & Third-person shooter
ESRB Rating: Mature (M) 17+
Price Average: $10 – 20 (subject to change)
Available Platforms: Xbox 360, PlayStation 3, & Microsoft Windows
Plot Summary: Following the conclusion of the first Mass Effect, Shepard and his ship, the Normandy, are dispatched to wipe out any further resistance. During the patrol in space, the Normandy is attacked by an unknown ship. After being revived from death and having to join a pro-human organization without a choice, Commander Shepard must assemble a team, battle a new threat, and make tough choices in order to save the galaxy from total annihilation once more.
Overall Ratings
Graphics: ★★★★☆
Storyline: ★★★★☆
Audio/Voice Acting: ★★★★☆
Mechanics/Controls: ★★★☆☆
Conclusion
Mass Effect 2 is the kind of game that feeds the dreams of space travel and alien allies that some of us dreamed about as kids. While it is recommended you play the first in this series, new players to the Mass Effect franchise find it very easy to adjust to this game. Despite its age, the game has impressive graphics, voice acting, and storyline. Each aspect is unique and exciting, no matter how many times you play. Directing the course of dialogue is a wonderful experience, particularly with how BioWare has crafted it.
While a great creation, this space game does have flaws. The character motions can look awkward, particularly their mouths when speaking. In addition, the beginning of Mass Effect 2 includes an interactive comic, one where the choices you make affect the rest of the campaign. This comic is unfortunately, not very detailed, making it easy to choose decisions that you may later regret. That is why  I suggest looking online to see what each choice does to the gameplay. If you are a returning player; however, you can ignore that part.
While complex, Mass Effect 2 is still easy to understand and fun to learn. The characters are diverse and it's almost impossible to not form a bond with some of them! No matter the path you and your Commander Shepard take, you will definitely be in for a ride with your faithful ship, the Normandy.