After A Long Election…
We all know that the 2016 election has come to a close and for many, the result has left people heartbroken, scared, worried, and in utter disbelief. For those of you who, like me, feel this way about the election, I want to share with you all the things that made me feel a little better about the future of our country. When I feel confused or sad, I usually turn to comedy and I look for inspiration. These past few days, I needed comedy and inspiration more than ever. So here are some people who helped me make sense of the election.
Stephen Colbert
Video 1: Don't Move To Canada Just Yet
Video 2:Obama Singing  
Stephen Colbert is one of my favorite comedians and late night hosts. These two monologues are a perfect mix of humor and hope, and I think these two videos perfectly capture the thoughts of many people recently. He also points out the flaw in the common reaction of wanting to move to Canada – that Americans should not flee from their problems.
Seth Meyers
Video 1: Seth Meyers Shares Remarks on Donald Trump's Presidency
Seth Meyers is another one of my favorite late night hosts, who has actively voiced his opinions on the election and Donald Trump since last year. His monologue provides some much needed inspiration and hope for many people. He stresses the fact that we should not let this election divide us because "we are always better as a society when we have empathy for one another," and try to understand each other.
Jennifer Lawrence
Video 1: Don't Be Afraid, Be Loud: Jennifer Lawrence on What We Do Now
Jennifer Lawrence wrote an article for Broadly about standing up for what you believe is right and how to move forward. I felt motivated to support my beliefs and opinions and fight for the things I deem important. It is a very motivational article perfect for people who feel like their voices aren't heard.
I sincerely hope that after reading and listening to these inspiring people, you will learn to accept the outcome of the election but moreover, be motivated to stand up for your beliefs.
About the Writer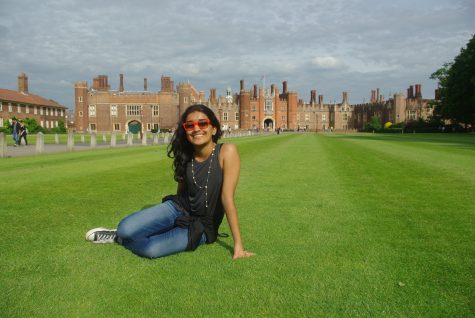 Mahek Patel, Staff Writer
Mahek Patel is a sophomore at Freehold High School. She loves traveling and learning about other cultures. Two of her favorite cities include New York...