Why Mesut Ozil is the Best Midfielder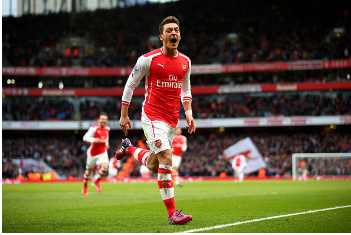 Mesut Ozil is one of my favorite footballers of all time, and an extremely amazing player. To me, he is the best midfielder in current times. He has proven able to play with the big stars as his former team was Real Madrid, one of the best teams in the world. Ozil has shown the world that he can play with the best players in the world and still be able to stand out and make a difference in the game. The Arsenal star has been a magnificent addition to the English premier league. Bringing a lot of magic to the field, Ozil has 18 assists, which is more than anyone in the premier league this season. Not only that, he has also scored 6 goals, with a 68% shooting accuracy. Which is better than most strikers. The star midfielder has given 132 chances to his team and completed 2,063 passes, which is pretty impressive as he has only played 32 games. His passing completion is better than anyone in the EPL, with an incredible 86% completion. His crossing into the final third of the field is spectacular, having 203 crosses and a 44% completion (most players only have a 20-25% completion). Not only has he brought masterpieces to the field, but he has also been nominated for the PFA award (Player of the Year) alongside many of the best strikers in football. Considering not many players (other than strikers) are nominated for this award, it is pretty impressive he has earned one. The gunners (Arsenal) boss has said many times that Ozil is an incredible player and that he definitely deserves an individual award for the beauty that he brings to the game. Not only do the statistics speak for themselves, but other famous footballers praise Ozil for his marvelous work on the pitch. With the wonderful work he has put in his games, it shows us how he is the best midfield around.
About the Writer
Cristopher Poblano, Staff Writer


Cris is a sophomore at Freehold Borough High School. He loves being in the outdoors and always being active. He loves playing soccer and running....