Track Review: "Me and Your Mama" – Childish Gambino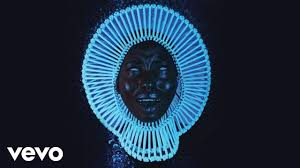 https://soundcloud.com/childish-gambino/me-and-your-mama
August 1st, 2014 at the Osheaga Music and Arts Festival in Montreal. Thousands of twenty-somethings in plaid and flower crowns burst into an uproar as Donald Glover takes the stage. His performance commences, various drugs are handed out, and he takes his shirt off. His voice is incoherent and shrill and his flow is untraceable. Halfway through the set, the crowd is in various states of intoxication. It is uncomfortably cramped and unbearably loud. Glover (better known by his stage name, Childish Gambino) has captivated the audience with a fiery bombardment of rapping and stage talk as he showcases his latest album, Because the Internet. They reciprocate his energy, contributing their own voices and cheers. The end of the set finally comes, at which point Gambino has completely stripped down to his blue and pink polka-dotted boxers. He drops the mic and promptly walks off the stage, disregarding his absent clothing and cheering fans.
Donald Glover was raised a Jehovah's Witness in the predominantly white suburb of Stone Mountain, Georgia by a middle-class family. As a result of his religious values, Glover was sheltered from cultural influences besides that of his white peers. He grew up a geeky, "white" black kid using theatre to fight for the attention of his parents. Previously protected from common teenage temptations, Glover entered New York University where he would blossom into the partying renaissance man he is today. He pursued opportunities in comedy, acting, and writing, landing a job drafting for NBC's sit-com, 30 Rock. The influence of his upbringing and his experiences in college would all culminate to the birth of Childish Gambino. By graduation, Gambino would begin to release short mixtapes of himself rapping over popular indie songs such as Grizzly Bear's "Two Weeks." Between a new starring role as Troy in Community and a stand-up comedy career, Glover would release multiple musical projects including his commercial breakthrough, Because the Internet. Despite earning Gambino airtime and a wider fanbase, the new album underwhelmed critics because of Glover's "Childish" wordplay and overspread ambitions. With this in mind, I was not interested whatsoever in any new Childish Gambino project to be released in the future.
I was first informed of Glover's lead single from upcoming album, "Awaken My Love!", by means of social media and music sharing sites. After days of being bombarded with excited talks of the new album, I gave in. "Me and Your Mama" was a sharp contrast to Gambino's previous work with his own style of "indie-rap." Instead of the cringy lines and subpar bars that had made up his previous work, I found a soulful, impassioned love groove filled with character and refreshed focus.
The track begins with a twinkling, ring-tone worthy glockenspiel melody followed by a  cascade of bass and gospel choir, creating a blissful tide of sound. Suddenly, a heavy guitar riff lead by Glover's signature rasp bursts into being. The choral voices intensify and accompany Gambino in a desperate pleading for requited affection from a companion. Diverging from his previous work, Gambino's shriek has taken on a certain charm. A newfound assertiveness has transformed his whine into a emotional, ranged character of its own. This new liveliness supplements the dramatic instrumentals, dynamic backing vocals, and spotless production perfectly. All of these aspects lay an excellent background for the story Glover has weaved into his lyrics. Under the influence of certain drugs, Glover can swear his love for this woman is authentic and his pursuit of a relationship with her is a just cause. Yet, his attempts are unappreciated by her and opposed by others. He battles with himself to rationalize his quest for love as his judgement is impaired by the same drugs that generate his lust. With one final frantic request, a soft strummed guitar, quivering synths, and reverberating snares usher the song into silence.
    Glover has fabricated, by far, the best song of his career. With the release of such a polished, well written, and inspired track, he has finally proven his genuine potential as a musician. He has accomplished all of this while still maintaining his relatable, quirky persona and pushing through his self-inflicted mainstream boundaries. This song marks a new "awakening" in Childish Gambino's musical career and a significant entry in Donald Glover's ever-evolving artistic profile. Hopefully, he is able to muster the same quality of production throughout "Awaken My Love!" Which is set to be released December 2nd.