Tom Clancy's: Rainbow Six Siege Game Review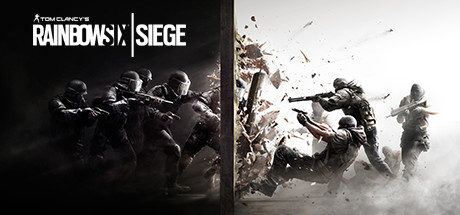 General Information
Title of Game: Tom Clancy's: Rainbow Six Siege
Developer(s): Ubisoft
Genre(s):  First-person tactical shooter
ESRB Rating: M
Price Average: About $80 (subject to change)
Available Platforms: PlayStation 4, Xbox One, and Microsoft Windows
Plot Summary: After several years of Rainbow Program deactivation, the program was recently reactivated by a new leader that is simply known as Six. Players play as an operator in the Rainbow team, who has to face a new terrorist force called The White Masks, who have unknown goals but are causing chaos across the world. Recruits go through multiple exercises to prepare them for future encounters with the White Masks, training to perform hostage rescue and bomb disposal. Eventually the White Masks launch a chemical attack on a university, and the recruits are called in to disarm the bombs and eliminate the enemy presence at the university.
Overall Ratings
Graphics: ★★★★☆
Storyline: ★★☆☆☆
Audio/Voice Acting: ★★★★☆
Mechanics/Controls: ★★★★★
Conclusion
Rainbow Six is a unique multiplayer video game that includes strategic aspects to gaming. The graphics are impressive and add the immersion. In addition, the controls and mechanics of the game are superb. I especially enjoy using the grappling hook to gain an advantage over the enemy. The weapon models are fairly accurate along with other realistic combat qualities showcased throughout the game.
Some cons of this work include the lack of a strong storyline and concrete single player mode. While there is a mode called "situations," which allows you to play solo, there is little to no storyline to accompany that option. The same lack of plot can be found in the multiplayer area, but not as drastic.
Rainbow Six is a great game for players who are interested in playing with close friends and using strategy to accomplish the objective.