The Boro Crushes Monroe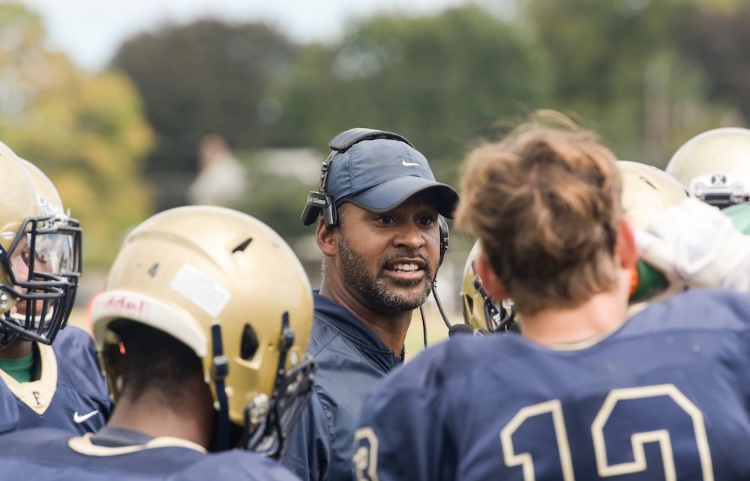 CJ Milano, Staff Writer
October 18, 2017
Going into this game both the Boro, and Monroe Township were both had one loss and three wins. The Colonials are now 2-3 after today's win, but should be 3-2 because they did crush Township in the season opener- but ended up losing because of an infringement of the academic dishonesty policy.
Anyway, Freehold shut the Monroe Falcons out for the better part of the game. In fact the Colonials scored all 56 before Monroe even put points on the board. By that time the Junior Varsity team was out on the field to give the team a rest before the noontime kickoff at Colts Neck next week. Ashante Worthy, had over 160 yards passing, and almost 130 yards rushing. And remember the second string was out on the field for a good part of the game. Matt DaSilva, Worthy's backup threw for 31 yards and was 5 for 5 on the day as far as passing. The star freshman running back, Ahmad Dixon had 2 touchdowns on the day, and picked up over 100 yards- a milestone for the varsity freshman player. Matt Kraus, and Quincy Davis both brought in over 50 yards, and Kraus put 12 points on the board for the Colonials.
Jake Hurler, Freehold's consistent kicker put 8 points on the board himself, going 8 for 8 in PAT attempts. Being the Boro's kicker means a lot of extra point attempts, and Hurler has been successful in all his attempts except one earlier in the season. An amazing performance at a very high stress position for the junior.
Obviously the defense was great, the, Monroe was only able to score 2 touchdowns, and by that time they meant nothing. The Colonial defense only allowed 101 yards against the Falcons. Dasilva was also able to pick off a pass and then ran 21 yards with it.
In short, the Colonials shot down the Falcons who have only had one win on the season. Coach Ellis' Freehold team will hopefully be able to follow this win with another at Colts Neck High School. Thus far the Colts are winless, and have failed to put any more than 14 points on the board this season, the Colonials have scored 40 points on average per game. A win against Colts Neck would send Freehold into homecoming week at .500.