Spotlight on Boys Cross Country Team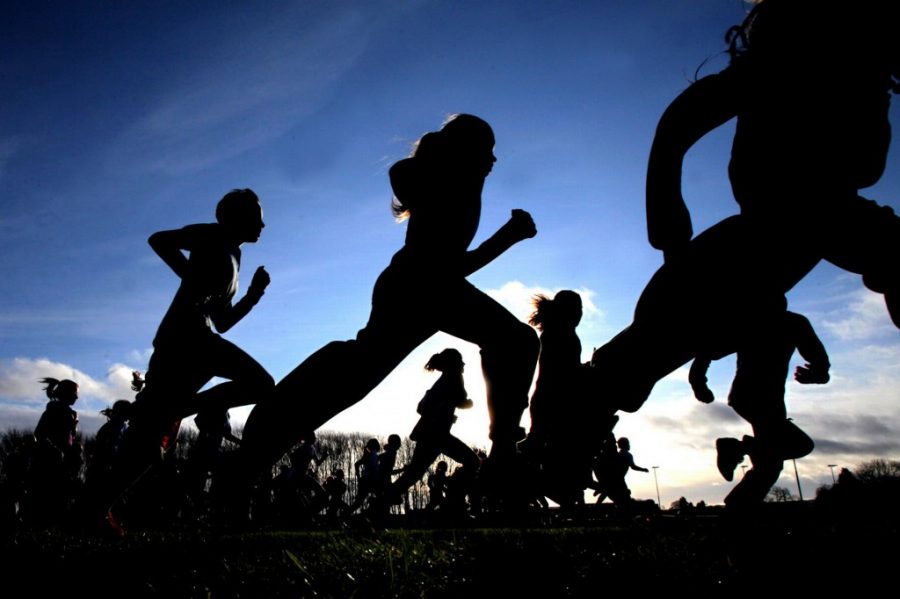 In Boro's diverse ecosystem of extracurricular activities, perhaps one of the most underappreciated is the cross country team. Oftentimes, the grueling work put in by running athletes goes unnoticed and when it is acknowledged, it is met with questions regarding the sanity of its participants. Today, I approached a variety of the runners on our school cross country team at the Monmouth County Championships at Holmdel Park. Each athlete offered their own take on running, what makes it great, and why it deserves more recognition.
The first person I interviewed was Anirudh Patel, a current senior, captain, and four-year runner. He provided frank observation of the real rewards of running.
"The thing about running is that it's not fun when you're doing it, nobody goes out one day and says 'I'm gonna go run a sub 5-minute mile because it's going to be fun' it's not that easy. It's fun when you go out and commit yourself and strive for improvement."
Top freshman, Mike Sikaris, offered perspective on his goals coming into the season and what he has already achieved from it.
"I just hope to become faster for spring track. I've gotten a lot faster and I see my times dropping so I'm really proud of what I've accomplished and I'm excited to see what I will do through the rest of my career.
Joe LoCurcio, the sophomore top runner for the varsity team, shared a similar "newcomer" background and optimism for the future.
"My current mentality is to just carry it through the next two years and build a strong team with the other newcomers. Cross country has definitely made me a better runner and I think the team has gotten better even though we lost one our best runners. But overall, I see a bright future."
Seniors Dan Finnegan and Andrew Pavliv gave insight on the additional social aspect of cross country.
"I joined at first because I thought it would be cool to hang out with some of my friends there but I've grown to like it because running can be fun when you do it with people you like and it also gets you in shape and I just think it's a fun activity. I think our team is really fun, a lot of great characters, we're not amazing but I think we can compete with most teams." –  Andrew
"I think the friendships that I made are really great, I made a lot of good friends. I think team bonding is something cross country does well compared to other sports and I think it's just an underrated sport in general, it gets you in really good shape and I think it's fun."
Finally, Coach Jim Gill, a former runner himself, spoke at length about the unique competitive experience cross country provides for its participants.
"Cross country is true competition. It's not what people think where it's people of older age running around just to keep in shape. It's about the competition. That's what keeps it interesting. The thing about cross country is that we work hard against ourselves, against our teammates, and against other teams and it creates a great sense of competition. You can make your own spot on the team, there's no coach making subjective decisions on who's running. […] When you run cross country, it's not about just running it's about winning. It's not fun unless there's competition involved. When you see yourself progress from somebody who can't really do anything, as far as the sport goes, to someone who is amazing, it's an incredible thing to see and experience. Overall, cross country is not about running, it's about racing. It's about beating someone at the finish line, taking them on in the last couple of meters and beating them. That's what it's all about, it's about racing, not running, there's a big difference."
What can be taken away from this discussion is that running is unlike any other sport. It is a competition where the performance of opposing competitors have minimal impact and success is completely dependent on the intensity of your own work. It is a social affair where the people that surround you make your journey for improvement memorable. It is an experience where reward, in one form or another, is guaranteed in return for as many miles you can handle running.
About the Writer
Stephen Gee, Staff Writer
Stephen is a junior at Freehold High School. He enjoys eating, car rides, and listening to music. Naturally, his favorite activity is listening to music...