The Expectation of Pep Rally's vs.The Reality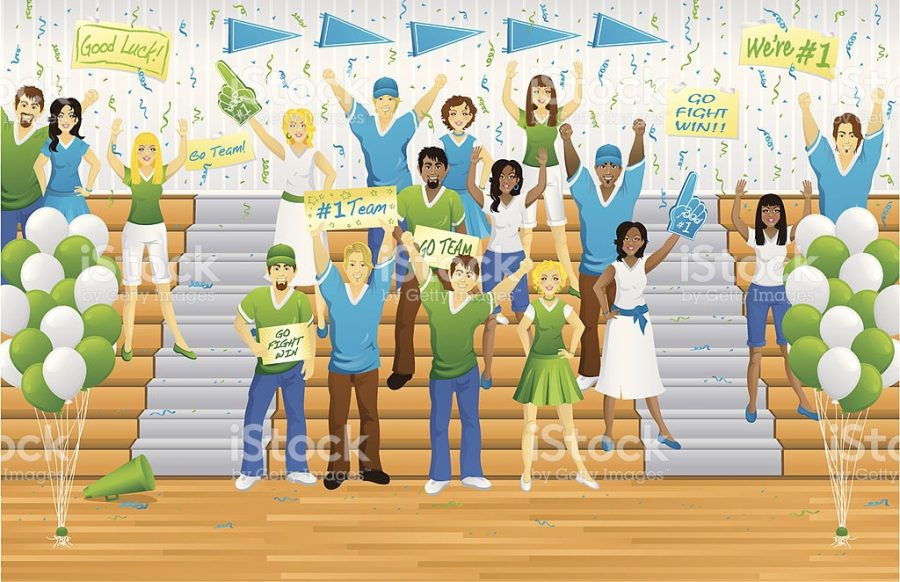 On Friday, October 20th, FHS had their first Pep Rally of the year. For incoming Freshman, we were all prepared for something that was supposed to be fun and entertaining, something to get us pumped up for homecoming, but sadly the expectation/thought of a Pep Rally beat the reality.
While walking outside to the football field, most freshmen were prepared for a fun time. In our minds we all expected the band to keep playing fun music, we expected the cheerleaders to show us a routine, and we expected to be introduced to the whole football team. Instead, everyone spent at least ten minutes trying to find their seats on the bleachers or trying to figure out if they were sitting on the visitor or home side of the field. That was half of the entertainment that was experienced. The freshman class expected there to be much more excitement and cheer from the student body, but inst, ad we all sat bored waiting for something to catch our attention, but the moment never came.
In the FHS pep rally, the Marching Band only play ONE song. Then every sports team is announced by graduating seniors. The beginning of the Rally came with such A Bore to everyone though that move is my favorite  
About the Writer
Antonella Porcelli, Staff Writer
Antonella Porcelli is currently a 14 year old freshman at FHS. When she is not at school she spends most of her time at her competition dance studio, Freehold...