Red Queen Book Review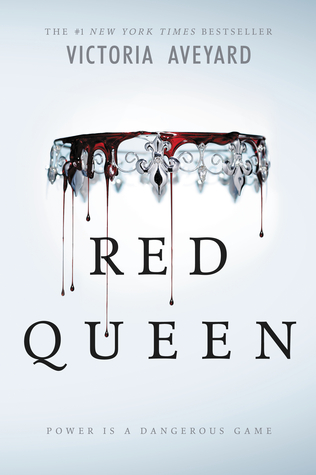 Title: Red Queen
Author: Victoria Aveyard
Best seller
The Red Queen is a story about revolution, diversity, and the color of blood.
The Story starts with a girl named Mare, living her daily life of pickpocketing with her best friend Kilhorn. They live in a world where blood is everything. The people with silver blood rule like gods, while the red blooded people are treated as servants. The reason the silver are held in such high esteem is because they have special powers. However, some of the Reds did not like this social structure, and decided to create the Scarlet Guard.
When Kilhorn gets brought into the war, Mare will risk everything to save him. Will he run off and join the Scarlet Guard and the Revolution against the Silvers?
After a tragic accident, she wonders around, before meeting a man. He gets her a job that ends up ruining her life. She discovers a power within, but the only problem is, she is a Red. What happens when she meets two extraordinary princes that are both determined to fight for her? What happens when she and the whole kingdom are betrayed? And finally, what will happen when the revolution begins?
Even though the book is slow to show character development, the story hooks the reader in a short amount of time. Once I picked it up, I could not put it down. The book drags you in and with all the twists and its plot. You will find yourself wanting more! The Red Queen is the first in the "Red Queen" series. Two other books are in the series, with the fourth book in development.
About the Writer
Morgan Wolfe, Staff Writer
Morgan Wolfe is a freshman in Boro High School. She inspires to one day draw in Paris. She wants to write books and become an artist. She is a very unrealistic...