2017: This Year in Music
2017 was a crazy year to say the least. Between the growing tension in both national and global politics, numerous sexual-misconduct accusations shaking the celebrity world, and the Doomsday Clock ticking ever closer to midnight, the only constant seemed to be the state of tumult. Nevertheless, the music released in those chaotic 365 days was excellent. Here are some of our favorites:
Process – Sampha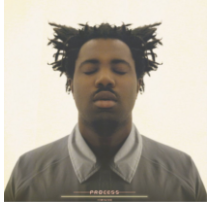 At 24 years old, Sampha burst into the music scene with the release of his somber single, "Too Much". Four years later, the pianist and singer/songwriter finally released his debut album. In it, Sampha showcases his gorgeous voice and fuses his piano playing with stunning electronics.
Favorite Tracks: "Plastic 100℃", "Reverse Faults"
Aromanticism – Moses Sumney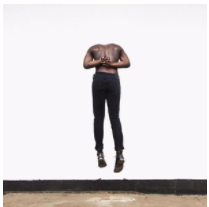 In yet another fantastic debut album from 2017, Moses Sumney orchestrates a cohesive and simplistically beautiful project. Sumney surrounds his heavenly falsetto with swelling choruses and dreamy instrumentals to develop a story of modern love that feels timeless.
Favorite Tracks: "Plastic", "Quarrel"
Flower Boy – Tyler the Creator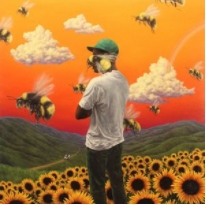 With Flower Boy, the quirky Odd Future and rap outsider broke from his traditionally vulgar and immature style to create his best work by far. In stark contrast to his previous work, Tyler constructs a diverse and aesthetic piece of introspection. Despite a apparent step towards maturity, Tyler does not sacrifice personality as he presents a vibrant and thoroughly engaging album.
Favorite Tracks: "See You Again", "911 / Mr.Lonely"
Ctrl – Sza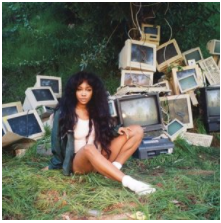 With her sophomore project, Top Dawg's sole woman signee exhibits her talent through a series of brilliant musical statements. Ctrl is bursting with character and displays an equal emotional vulnerability to its aggressiveness. In addition to the project's excellent choice of features and exquisite production, Sza's unique inflection is ever captivating and stunning.
Favorite Tracks: "Supermodel", "Normal Girl"
Pure Comedy – Father John Misty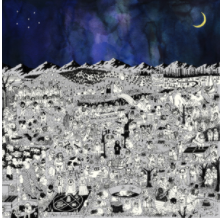 Following his lovely 2015 release, I Love You, Honeybear, Josh Tillman released his most cynical and ambitious album to date. Pure Comedy explores human nature and scrutinizes its many flaws in a contemporary scope. Despite his sardonic tone, Tillman crafts a pleasurable sensory experience by melding together his unique take on folk with slight electronic motifs.
Favorite Tracks: "Pure Comedy", "Ballad of the Dying Man"
Crack-Up – Fleet Foxes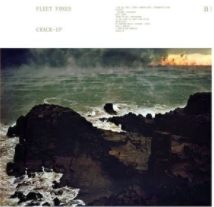 With their first album in six years, Fleet Foxes have not lost their knack for constructing opulent and conceptual folk and indie rock. Crack-Up is a delicate examination of self that solidly defines Fleet Foxes as one of the strongest and most pioneering groups in a crowded genre through its intricate arrangements and Robin Pecknold's dynamic vocals.
Favorite Tracks: "Third of May / Ōdaigahara", 'If You Need To, Keep Time On Me"
A Crow Looked at Me – Mount Eerie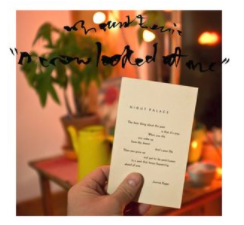 Phil Elverum's first album following the birth of his only daughter and subsequent death of his wife to cancer is absolutely crushing. Backed solely by his skeletal guitar, Elverum's description of life after loss is profoundly devastating and uncomfortably intimate. This work transcends music's value as a source of entertainment. It is instead a personal coping device, a pure expression of grief that unquestionably triggers emotional response.
Favorite Tracks: They're all gonna make you cry
Phases – Angel Olsen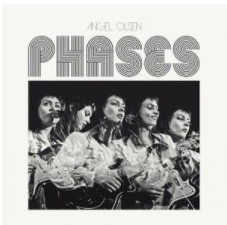 Despite being a compilation of demos and deep cuts, Phases is still an undoubtedly strong project. It displays Olsen's versatility as a singer/songwriter and gives a look into the process of her craft. In total, Phases is a very enjoyable, quaint sketch of Olsen's ideas and progression as an artist.
Favorite Tracks: "For You", "Only With You"
Drunk – Thundercat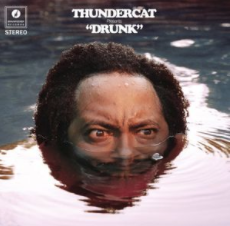 Bassist Stephen Bruner's latest project is whimsical and hilarious in its exploration of R&B and jazz fusion. With Drunk, Thundercat rampantly stretches his creative muscles in his description of adult life and social interactions. With his commercial-jingle tone, he fabricates an extremely entertaining piece of art.
Favorite Tracks: "Friend Zone", "Them Changes"
Steve Lacy's Demo – Steve Lacy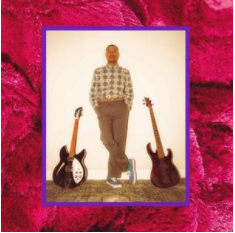 Although it is only an EP standing at a brief 13 minutes long, Lacy's demonstration of talent in both this project and others ("PRIDE." by Kendrick Lamar, "911/Mr. Lonely" by Tyler Creator) during the year is very exciting. The Internet collaborator exhibited impressive potential for creating dreamy DIY R&B with his voice, guitar, and iPhone.
Favorite Tracks: "Ryd", 'Dark Red"
Saturation III – Brockhampton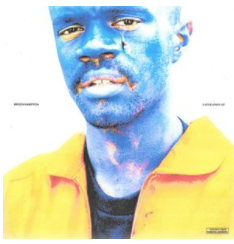 Perhaps the most exciting musical happening in 2017 was the sudden rise to prominence of Brockhampton. Releasing three albums in a six month span, the self-proclaimed "boy band" demonstrated an unparalleled energy and diverse sound unseen in the rap scene since Brockhampton's biggest influence, Odd Future.
Favorite Tracks: "STAINS", "BOOGIE"
DAMN. – Kendrick Lamar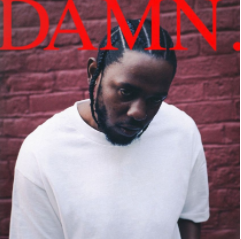 Moving on from the heavily jazz-inspired To Pimp a Butterfly, Kendrick Lamar delves even deeper into the self-examination fame and origin. Arguably the best rap artist of this generation reveals feelings of conflict and frustration in a project that fully exposes his ability to evolve his sound.
Favorite Tracks: "PRIDE.", "DUCKWORTH"
About the Writer
Stephen Gee, Staff Writer
Stephen is a junior at Freehold High School. He enjoys eating, car rides, and listening to music. Naturally, his favorite activity is listening to music...