Midterm Elections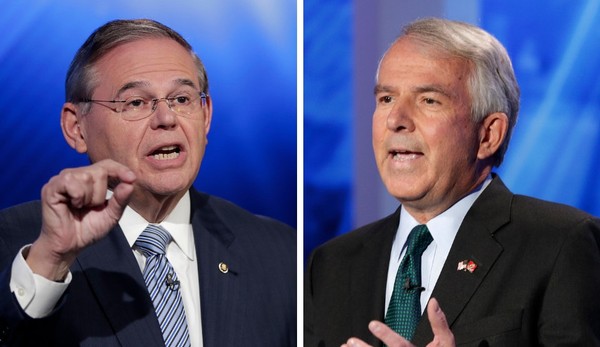 By Jacob Sernoff, Staff Writer
November 4, 2018
Please Note: Opinions of individual writers do not necessarily reflect the opinion or stance of other writers, editors, or the newspaper. No statement is made on the opinion of the newspaper towards any political topic.
As we approach the 2018 Midterm elections, the news outlets are covering all the controversial issues. Politicians and candidates are aligning to or pushing back against the current Trump administration. It is an ever-changing political landscape with so many issues: Global Trade with China; the NAFTA renegotiation with Mexico and Canada; the Kavanaugh nomination to the supreme court; and the legalization of Marijuana in multiple states, including New Jersey. Additionally, the issues within the country surrounding jobs, taxes, healthcare, and immigration issues are what Americans appear to have the most interest in.
During the midterms, it is like a popularity contest as candidates either align with our president or distance themselves from the Trump presidency. The political landscape is constantly changing from the state government to the federal government, though in the home state a political smackdown between Bob Hugin and Senator Robert Menendez is receiving attention throughout the entire state. Although New Jersey is a blue state, it has a chance to become red. Robert Hugin (otherwise known as Bob Hugin), a native of Jersey City, is the Republican candidate in the New Jersey midterms and has quite a track record: Bob Hugin is a Princeton alumnus and an ex-marine. However, he is mostly known for taking Celgene, a Biotech company, and saving it from failure. Hugin, though, like every politician, has made some mistakes. In Princeton, he held a dining club in which he did not allow women or gays to be a part of. Hugin is also discredited for wanting to work with President Trump something in which many blue voters dislike. Senator Robert Menendez has a very controversial career: A native of Union City, he is the first Hispanic American on the New Jersey Senate. That aside, Robert Menendez is the current senior senator of New Jersey. He worked his way up and in the General Assembly of the 33rd district, he made it to senior senator after Christopher Jackman had died. Although he may have worked his way up, he does not have a very good track record. He was indicted by the United States District Court for New Jersey after he supported a wealthy Florida ophthalmologist named Salomon Melgen, who gifted Menendez for money in exchange for favors. He is also accused of having contact with underage girls in the Dominican Republic. In my eyes, whoever can play by what New Jersey wants will win the election. Even though Menendez has won his last elections by almost a landslide, his crooked yet corrupt ideas will follow him. Menendez is sure to get New Jersey 18% of Latino voters as he has a Latino background, but it can really depend on the other 82% and whether they will vote for Menendez or Hugin. The real reason people will vote for each way determines how the voter feels about their alliance to the president.
James Brooklyn (Jamie Sernoff), a resident of New Jersey for the last 14 years, claims that due to "Menendez's corrupt and crooked history as Senator of this state will get the boot even if he claims that he will disagree with the President." A Woman by the name of Joy Katz (Honi Katz) claims almost the same thing saying, "Menendez is a corrupt man and if he wins the vote, will put the citizens of New Jersey last as he faces his own agenda of pushing this state too far left." Some people just think that this midterm election is more exaggerated than it should, as claimed by Eru Hokke, who said, "The New Jersey Midterms are too chaotic and are like war propaganda."
Opinions Opinions
My opinion on the New Jersey Midterms is that the vote will be in favor of Mr. Hugin. Mr. Hugin will have a higher chance of winning the election based on the fact that it is seen as a battle of Scandals. Although Hugin has some scandals and is more aligned with the President, he is still is in favor of winning. It does not make any sense for Senator who has been indicted, is corrupt and has a tarnished reputation to win again. He has gotten himself in his own legal trouble, yet some people in this state will not see through it.