The Egg
Is The Egg All That it is Cracked Up to Be?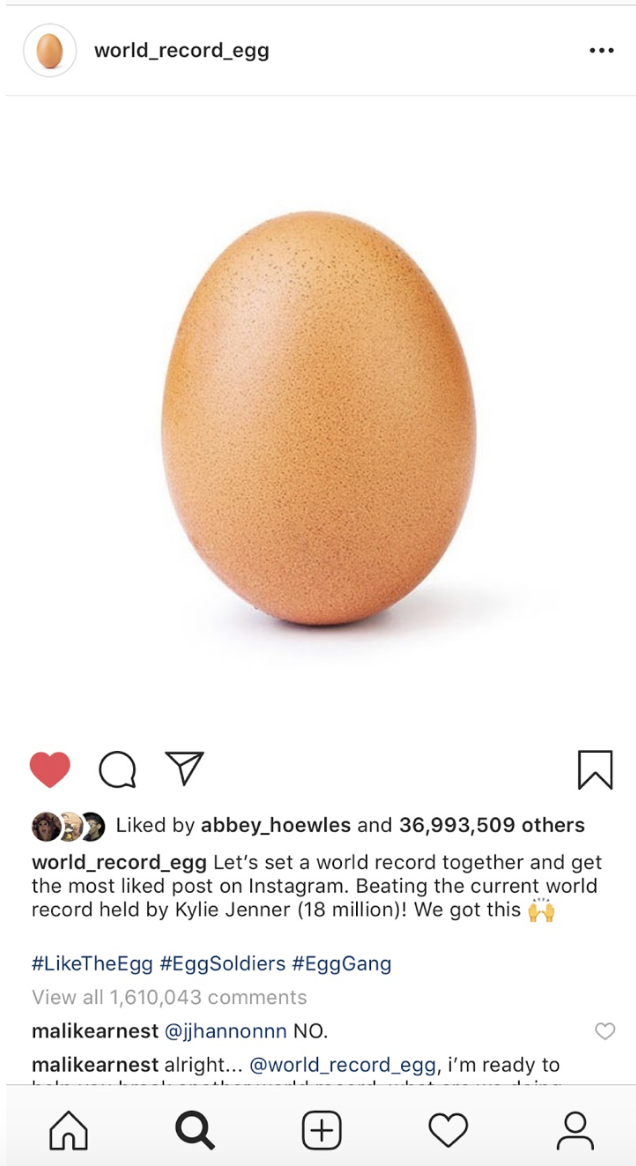 Only 14 days into 2019 and some groundbreaking, or rather shell-cracking, achievements have already been made. On January 4, a picture of a single, brown-speckled egg, was posted with the caption, "Let's set a world record together and get the most liked post on Instagram. Beating the current world record held by Kylie Jenner (18 million)! We got this," by no other then the account @world_record_egg.
Since it has hit the internet, The Egg has popularized tremendously, gaining over 36 million likes on Instagram, over double that of Kylie Jenner's birth announcement from last February, showing off her new daughter, Stormi. In addition to the new title of "Most-Liked Post on Instagram", @world_record_egg has also gained a platform of over 5 million followers, and has become a verified account with its single post. But despite these major accomplishments, many questions still remain about the mysterious one hit wonder.
Posted now 10 days ago, the owner of the account still remains unidentified. Leaving viewers wondering, "who would post such a thing?", and more importantly, "why did it work?". The Egg has no remarkable qualities or features about it: It has no diamonds, no money, no unique or historical background, and not even a famous celebrity holding it. So why did this egg become so famous, and moreover, what will its fame lead to?
Having such a great social media platform and a large influence across Instagram, the account is now worth a substantial amount of money and has been predicted to sell out and advertise to its millions of followers. However, the account has not responded in any way since posting the photo, so what happens next remains unanswered.
Kylie Jenner has also responded to her replacement by posting a meme featuring herself cracking an egg on the pavement, and captioning it, "Take that little egg", but this recent adaptation to the famous post also brings into play the possibility of the egg being a set up. There is a chance that Jenner could have planned the post to help gain popularity and draw attention to herself, however, no definites are known about this theory, either.
Ultimately, everyone is still left wondering, why? But until it all unfolds the EGG-travaganza will continue.
About the Writer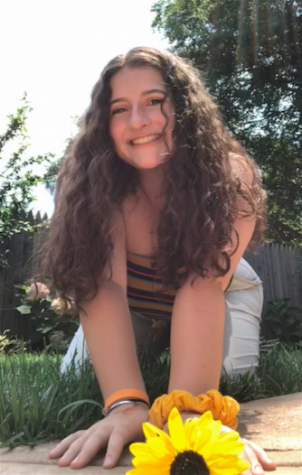 Sage Fusco, Editor
Sage is a senior in the Computer Science Magnet Program at Freehold High School and is planning on majoring in Computer Science and Mathematics in college...