Top 10 Things to Do in the Fall!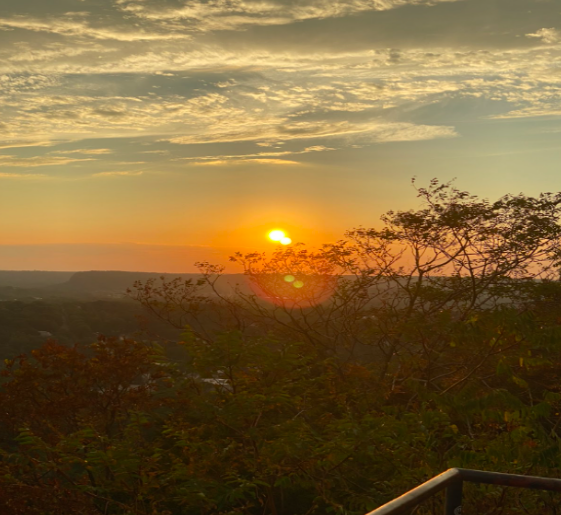 1. Go apple picking
     -Battleview Orchards: 91 Wemrock Rd
     -Eastmont Orchards: Colts Neck
     -Giamarese Farm & Orchards: East Brunswick 
     -Apple Farm Professional Center: Red Bank
     -Terhune Orchards: Princeton
2. Go to a Corn Maze:
     -Etsch Farms: Monroe Township
     -Red Wagon Farm: Manalapan Township
     -Casola Farms: Holmdel
     -Bullock Farms: Freehold Township
     -Howell Farm Corn Maze: Hopewell Township
3. Escape Rooms:
     -Solve It Sherlock Escape Room: Neptune Township
     -Trap Door Escape Room: Red Bank
     -Amazing Escape Room: Freehold Borough
     -Escapology Escape Rooms: Holmdel
     -East Coast Escape Room: Toms River
4. Go to a pumpkin patch:
     -Oasis Family Farm: Robbinsville Township
     -Maple Leaf Farms: Manalapan
     -Atlantic Farm Market: Manasquan
     -Von Thun's Country Farm Market: Monmouth Junction
     -Habiak Farms: South Brunswick Township
5. Go Camping:
     -White Duck Outdoors: North Brunswick Township
     -Family Campground: Freehold
     -Allaire State Park Campground: Howell Township
     -Turkey Swamp Campground: Freehold Township
     -Nomoco Activity Area: Freehold Township
6. Watch Halloween/Scary Movies:
     -Halloween
     -Us
     -Halloween Ends
     -Halloween Kills
     -Scary Stories to Tell in the Dark
7. Read Halloween/Scary Stories
     -First Evil: Fear Street Cheerleaders by R.L. Stine
     -Carrie by Stephen King
     -Teen Frankenstein: High School Horror by Chandler Baker.
     -Horror High School: Return of the Loving Dead by Araminta Star  Matthews
     -Clown in a Cornfield 2: Frendo Lives. by Adam Cesare. by Adam Cesare.
8. Visit a Haunted House:
     -Nightmare at Gravity Hill: Jackson Township
     -Field of Terror: East Windsor Township
     -House of Horrors New Jersey: East Brunswick
     -Scary Rotten Farms: Brick Township
     -Oasis Island of Terror: Robbinsville Township
9. Go to a fall fair:
     -NJ Angels Fall Festival: Freehold (Sun, Oct 30, 3 – 7 PM)
     -Brick Township Fall Fest: Brick Township (Sat, Oct 15, 1 – 7 PM)
     -UMC Fall Festival & Blessing of Animals: Middletown (Sat, Oct 8, 10 AM – 3 PM)
     -Fall Market: Vendor Fair: Jackson Township (Sat, Oct 29, 2 PM – Mon, Oct 31, 1 AM)
     -Howell Fall Market: Howell Township (Sun, Nov 13, 10 AM – 3 PM)
10. Go on a hike on a trail:
     -Pine Gate Spur: Old Bridge
     -Schlesinger Preserve: Colts Neck
      -Silver Stream Trail: Jackson Township
     -Henry Hudson Trail: Marlboro
     -Cheesequake State Park Trailhead: Matawan