My Dispatch to You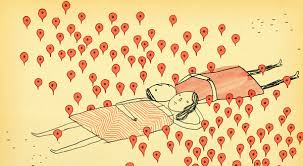 The first time I ever laid eyes on the most adventurous yet indolent person ever seems like forever ago. The moments I spent with him passed by faster than I'd ever imagine, the days I woke up felt like another day of comfort, but hours passed. Before I knew it, I was in bed and saying my goodnights. There were days where I would stay up and reminisce, but there were others where I just cried. I felt like a leaping hole was in my stomach, and waiting for me to fall in itself. I was scared for my life, for his. I would spend countless hours usually writing or drawing out my feelings, but to no avail; I still felt the way I did. I didn't really know what I was feeling. I do now. I was feeling love. I never knew love would fill the hole in your heart, but create another, and yet bigger somehow. Usually time fills the hole, but what about the rest of the time? What happens then? You feel miserable, for no actual reason. You don't know if you actually miss him, hate him, or love him. I guess that's the interesting, and maybe fun, part of love. Sometimes he ignores you or you feel he doesn't care. Deep down you know he cares. You say to yourself, "I know he loves me. I know he feels what I feel." Every day I wake up and without thinking, I spend my time thinking about him throughout the whole day. Is it because he's always around and it's just inevitable to think about him so much? Or is it because I miss him? How could I miss him? He's here all day, every day. Let me just say, for me, I've grown tolerant of 24/7. I've grown so attached that I can't even bare to think of him being gone for more than a day. Why though? Why? Why? Why? It's not even that I feel the need to be there for him all the time. Part of it, yes, but the other part is he's my own very drug. A drug made especially for me and only me. I wonder why I haven't gone into rehab, or gave it up… Cold turkey! I always say thank you for being there for me, but why thank you? Aren't drugs supposed to be bad, why thank them? An abundant things there are to wonder about, but why don't I ever find an answer? Why do I feel the love, but the hurt all at the same time. I guess that's love. Love will make you sit on your bed at night to cry and think of all the reasons why you hate him, and you'll slowly fall asleep, but the next day, you're fine. You're back with him. Why do I always fall into that? Love will also give you the warmest feelings ever, the feeling where you feel a shock of excitement go through your abdomen to your toes and back. When your brain goes blank and starts thinking about what you're staring at. A million things go through your head. And every time you touch, your scents intertwine, they switch. They stay there for those amazing 5 minutes before you sniff it all out. Then that's all you need. His scent, a good sniff and you're done for. You've become an addict and your body craves more. There's no going back and you're stuck. Just like I was, and all it was, was his smell. The smell of everything he did. The smell of his actions, his sweat, his breath; The smell of his own little bubble while he went on with his life. That one smell that 4 years later you would smell it and it brings back a rush of trillions of memories from those 4 years. Those 4 years of crying, hugging, kissing… Love! Love is just something you can't get rid of, not for a long time. Love is just that one special feeling in the world that isn't budging to leave for a while. And if you're lucky, you can both hold onto the love you guys have. You can hold it on for eternity as you get married, chase your dreams and accomplish your life goals together. You'll go everywhere together. You will finally go to places you've never been because of how much time you guys finally have together! You'll then have kids and will be with them forever. You'll make sure nothing goes wrong and you'll want to be there every step of the way. Soon you'll be telling them your story. Afterwards, they'll have kids and you both will relive the childbirth and help your kids. Help to understand, to be patient, tell them how it's not easy. It'll all be okay though, Because guess what? It's always been okay. It all started with the questioning after 4 years, but now it's been 40 years. After all we both have been put through, a lot, but we stuck together in it. No one said it was easy. Nothing ever actually gave you any help, but no one will ever surpass the amount of love you give each other. And nothing will ever get in your way. So life is good. Life was good. Now we're little diamonds in the sky watching our story get replayed over and over again. It never gets old, love never gets old. Happiness never gets old. And I thank you my love for that, because you were the love of my life. You are the love of my life.. Forever the love of my life, just like we told ourselves it would be. For eternity I will be blessed that I came across you. Without you, my eternity would feel like an eternity. So here I thank you for everything. For every little thing you did for me, for every big thing you ever did for me. And for the things I never got to actually say thank you to. Thank you.
About the Writer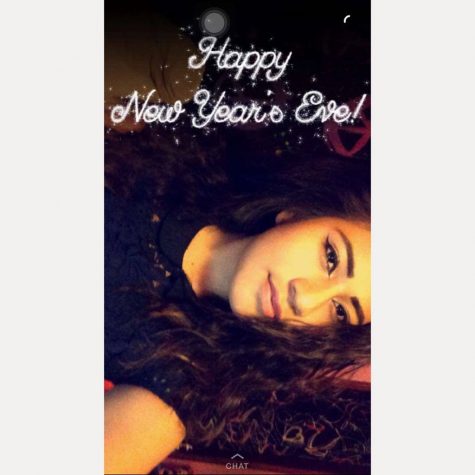 Nissa Galindo, Staff Writer
Nissa Galindo is a Sophomore that is 15 years old and will turn 16 on December 15. She loves Winter and going for walks in the park or occasionally walking...