PARCC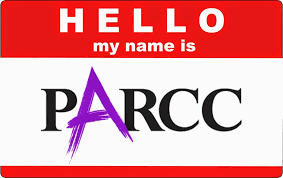 It is the time of year in which PARCC rolls around again and as both teachers and students start preparing, many people in the school community still have many misconceptions and questions about the PARCC due to the fact that it stirs up a lot of controversy. The PARCC, which stands for Partnership for Assessment of Readiness for College and Careers, is an exam used to student's ability to use concepts learned in school, instead of simply memorizing them. Sounds like a reasonable effort from the New Jersey Department of Education, as students usually complain about having to only memorize information and not being able to get much out of what they learn.
So why all the backlash? According to an organization that is openly opposed to PARCC exam called Save Our Schools NJ, the PARCC's design is hard to understand, its feedback afterwards to test takers does not provide any diagnostic information, the exam itself takes up time in schools that could be used for learning, and that the tests cost a whole lot of money. While these are valid points, especially in our high school where the PARCC is spanning from March 28th to April 7th – not including make-up dates, there must be a reason why so many students are being forced to take this exam. There must also be a reason why the Department of Education of New Jersey is allowing the taking of the PARCC and receiving a high score on it as one of the three methods of meeting graduation assessment requirements for the classes of 2017-2020, and it will become one of only two methods by the time the class of 2021 comes around.
As the PARCC exam gains more exposure and importance in the world of NJ Education, eyebrows are raised upon what benefits it has, exactly. Well, the PARCC claims up to date on new, more in-depth, academic concepts, standards, and material. The test also claims to not only measure low-level skills, like other past assessments had only measured, but to truly determine if a student is ready for the college and career world. As the PARCC's material is also closely connected to the Common Core State Standards, it seems like a perfect fit for New Jersey students. But for many, it just isn't.