Top 3 Shows to Binge this Quarantine (chosen by Boro Students)
GOSSIP GIRL 
GENRE: DRAMA
RATING: TV-14
NUMBER OF SEASONS: 6
Summary: Gossip Girl follows the lives of privileged teenagers on 
the upper east side. A ruthless and mysterious blogger reveals secrets about teens in upper east side New York. Leaving no room for mistakes for these New York socialites.
"Although the lifestyle doesn't apply to every teenager, the drama and impact of social media certainly does. Even though the characters are fictional, seeing teenagers deal with struggles I could possibly encounter is a reminder that everyone has something they're dealing with. The mystery behind who Gossip Girl really is keeps the watcher intrigued for all 6 seasons." (Written recommendation by Jordana Pont)
OUTER BANKS
GENRE: DRAMA
RATING: TV-MA
NUMBER OF SEASONS: 1
SUMMARY: Outer Banks follows a group of teenagers in the Outer Banks of North Carolina who are called "Pogues", who live at The Cut, and are determined to find out what happened to the missing father of the group's ringleader, John B. Along the way, they discover a legendary treasure that is tied to John B's father.
"this tv show is full of action and drama and never gets boring. i love how there is always something going on and there is no thought in my mind of abandoning the show" (Recommendation written by Emilee Bowers)
ALL AMERICAN
SPORTS DRAMA
RATING: TV-14
NUMBER OF SEASONS: 2
SUMMARY: Inspired by the true life story of NFL Superbowl Champion, Spencer Paysinger, All American is an inspiring, ensemble family drama about a young, high school football phenom, Spencer James and the two families whose homes he shares after transferring from Crenshaw to Beverly High.
"My favorite is all American. It's filled with lots of action and drama with kids a little older than us. You get sucked in at the end of every episode wanting to know what happens next." (recommendation written by Claudia Ray) 
About the Writer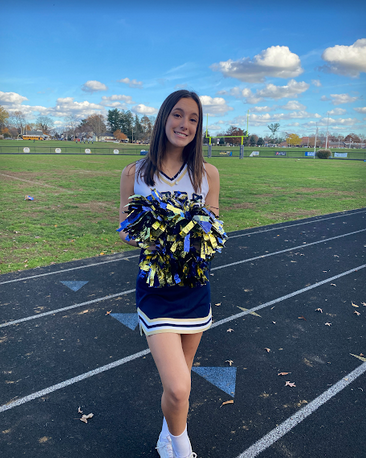 Kate Wildman, Staff Writer
Kate is a Sophomore at Freehold High School, this is her first year working on The Colonial's staff. She loves to write about current events. When she...