Cultural Foods You May See at Lunch: Part 2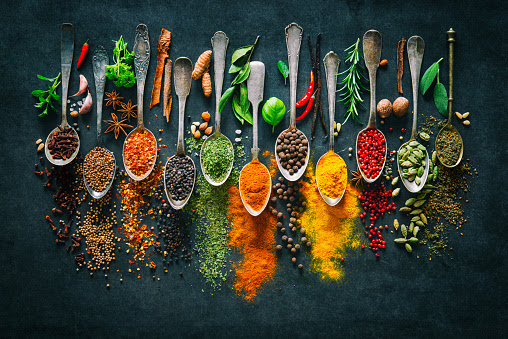 As we continue to work our way through lunch, more foods from across the globe are being discovered. This week, we continue to dive into dishes from all over the world that we might see at lunch in the near future.
1. Columbia- Bandeja Paisa
This traditional dish is typically a platter filled with two different types of chicharron, an arepa, two types of Colombian sausage, rice, ground beef, red beans, a plantain, some avocado, and a fried egg. This dish was traditionally served as a peasant dish as it is packed full of proteins and provided farmers with enough energy to last them throughout the day. Now, it is a popularized dish seen all over Columbia.
2. India – Dosa
Dosa has been described as an Indian-styled crepe, but that doesn't give it enough credit for what it is. Dosa is a crispy base for several dishes in Indian Street Food culture. Originated from Southern India, Dosa was first introduced in 4000 A.D. Several different ingredients can be used to make the different types of Dosa including Masala, Cheese, and Rava. The batter is typically made from rice, flour, oils, and different spices and or optional ingredients. It must be fermented at room temperature overnight for 9-10 hours in order to get the best results.
3. Guatemala – Pepian
Pepian is a traditional spicy and meaty stew that is found at many food carts in Guatemala. Many see this favorite dish as their national dish. This is one of the oldest dishes dating back to the cross over between Spanish and Mayan cultures. Pepian typically contains meat including chicken, beef, or pork. This is also paired with several different fruits and vegetables which enhance the flavor of the stew. Most times it is served with different tortillas and possibly hot peppers.
4. Jamaica – Spice Bun with cheese
Jamaican spice bun with cheese is a common dish at Easter. This bun is full of dried fruit and various spices of which emphasize various parts of the bread. It's moist texture is what draws many people to its delicious flavor. Commonly paired with cheese, the spice bun dates back to colonial times and the new traditions of Jamaica is their version of "hot crossed buns."
5. Portugal – Arroz Doce
Arroz doce is a rice pudding dish that is a traditional desert in Portugal and other Portuguese countries. Translating directly to sweet rice, it is a sweet and creamy dessert filled with flavors of cinnamon and lemon. It is made with sugar, eggs, cinnamon, lemon peel, and the key ingredient: rice. It is also typically seen at Christmas feasts and present in several wedding traditions. One of their own touches was using molasses instead of honey as a substitute which in turn created a darker bread.
6. South Korea – Kimchi
Kimchi is a dish that has been around for more than 2000 years and is a staple food in several dishes. This dish is spicy to many and contains Korean cabbage, radish, pumpkin, onion, ginger, and scallions. Some spices include chili powder, crushed garlic, and salted seafood. After fermenting, it is ready to eat and can commonly be served with rice. It can also be served with rice cakes, fried rice, soups, and porridge.
7. Syria – Kibbeh
Kibbeh is known to be one of the Middle East's comfort foods as it is warm, delicious, and full of flavor. To make this dish, you would need bulgur wheat, onion, and ground beef. It can also include zucchini stuffed inside, rice filled cabbage leaves, and even served with chickpeas. The crispy shell, being it's most identifying feature, is created from olive oil, fried in a pan.
8. China (again) – dumplings
After talking with my Aunt, she brought to my attention another dish that I should include in this series. Dumplings are a staple food as they are the base to several plated dishes and soups. Typically, it is made from ground beef or meat with scallions, spices, as well as other secret ingredients depending on preference.  Sometimes, they include vegetables and pair perfectly with a sauce commonly named the 5 spoon sauce by my grandmother that includes a spoon of five different ingredients. The wrap can be made from scratch, but can also commonly be found at an Asian food market. It can be made in various ways, but most times it can be identified in the fried form (although it can also be steamed or baked). It makes for a great comfort meal for any occasion and a filling lunch that you can bring to school.