Red (Taylor's Version)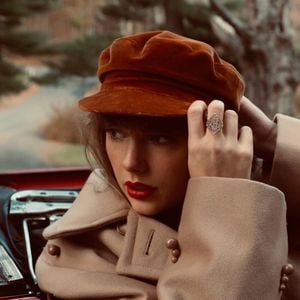 In November 2018, Taylor Swift left Scooter Braun's label because she wanted the rights to own her songs. Now, she owns the three albums she produced after leaving Braun's label: Lover, Folklore, and Evermore. Swift also re-recorded two albums: Fearless (Taylor's Version) and, recently released on November 12th, Red (Taylor's Version). She puts "(Taylor's Version)" at the end of each song to indicate her now-ownership and re-recording of it. With her new album, Swift also included "from the vault" tracks, which were written but cut from Red (2012). Red (Taylor's Version) is an incredible accomplishment because the artist is presenting her influence in the music industry and the power of her voice. 
Her new album also featured two new videos: "All Too Well: The Short Film" and "I Bet You Think About Me (Taylor's Version) (From The Vault)." The short film gained over 30 million views within three days and is currently #1 on YouTube's trending music. 
Although "Swifties" fans already heard most of the songs, right after its midnight release, they united on music-streaming services, attaining Red (Taylor's Version) in Spotify's Top 50, with "All Too Well (10 Minute Version)" standing at #1.
Audiences and fans are encouraged to listen to her music to enjoy her storytelling and lyrics.