Yves Tumor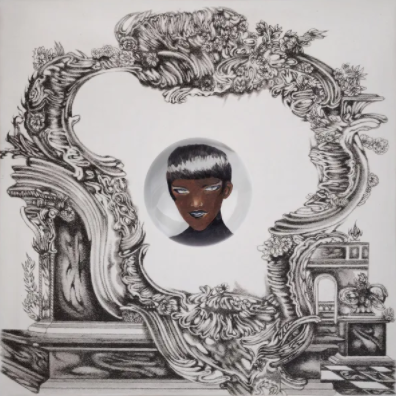 It wasn't until my freshman year of high school that I chose to listen to different music. "Rock and pop aren't the only genres of music," I would say to myself; I felt broadening my horizons, regarding the culture of music, would be for the better. Artists like Injury Reserve and JPEGMAFIA started making their way into my playlists. I was discovering new tracks that I hadn't known before– some that I would later call my "favorite songs." It wasn't until I came across a certain artist that I recognized the broad spectrum of music: Yves Tumor. 
Sean Bowie, best known for his alias Yves Tumor, is a musician and producer of experimental music who, since his entrance into the music industry, has released 4 studio albums. While each album is a masterpiece in its own right, I believe that The Asymptotical World is his best work. Consisting of six tracks, the work is labeled as an EP, a collection of songs that is longer than a single but shorter than an album. The single that Bowie had released in 2021, "Jackie," makes a return on this EP, being the first song. The second track, "Crushed Velvet," is a melodic tune that is "seen as the most accessible to unfamiliar audiences" by Shaad D'Souza, a writer for PAPER. Third in the line-up comes "Secrecy Is Incredibly Important To Both of Them," an aggressive song, one that pushes hard sounds and drums in your face as soon as you start the track, as it leads into a story of a relationship between two individuals. The fourth, "Tuck," is arguably the least impressive song on the EP, as it is the most melancholic and uses the most soothing sounds instead of hard beats and vocals, something that I have come to favor over the opposition. It is still a good track, but even with the inclusion of NAKED, a London-based group that works with extreme and industrial forms of sound, this track doesn't measure up to the other five on the EP. The fifth track, "… An Loyalty is a Nuisance Child," is arguably the best song on the album, as it takes everything that " Secrecy is Incredibly Important to Both of Them" does and builds on it tenfold. This track has been labeled as one of the best songs of 2021, with many even giving it the award of being the best of the year. The sixth and final track, "Katrina," is an extremely well-made song consisting of great guitar riffs, drums, and vocals from Bowie– all of those elements come together to create a great conclusion to the EP.
Yves Tumor's discography is already teeming with personality. His album Heaven to a Tortured Mind is one of 2020's best albums and Safe in The Hands of Love houses remarkable tracks such as "Licking An Orchid" and "Lifetime." I am happy that I have been introduced to Bowie's music, as his discography and use of guitar and drums have introduced me to the wonderful medium of experimental music.