Oh, It's Fall!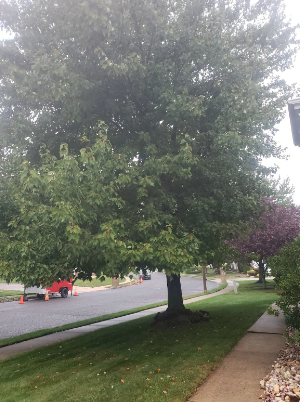 "It's fall!" She cheered and ran downstairs, shouting out loud into everyone's ears!
Her family stared at her at the table in fierceness, then her younger sibling got out of their seat and came up to her and said, "Nobody cares!"
Fawna simply ignored grabbed her jacket and scarf, and ran out of the front door!
She ran outside and knocked on her neighbor's door. When her friend opened the door, Fawna screamed, "Out, hey, do you want to go out and explore?"
Her friend screamed out "yes," grabbed her coat and scarf, and ran out of the door in a blast!
Then they went into the woods and laid down on a pile of leaves on their backs, wishing this moment would forever last.