Sensational Author Colleen Hoover!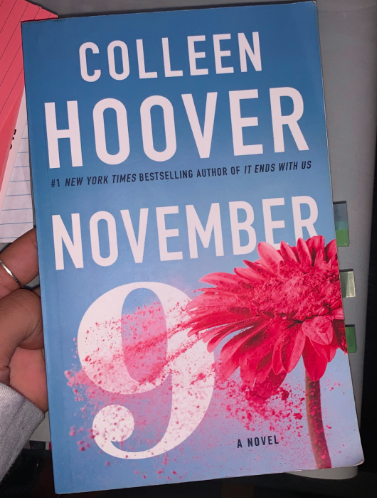 Colleen Hoover is an American author of romance and young adult fiction. She has written an abundance of books that have made the top of the charts. She is best known for her romance novel, It Ends with Us. In fact, it's being produced into a movie. This is a huge milestone for an author!
To begin, Hoover has been writing books since 2012 but just recently have her books been booming! TikTok has played a huge role in Hoover's surge in popularity. Hoover's books, specifically It Ends with Us, were all over the #booktok on TikTok. After people discovered her #1 New York Times bestseller book, It Ends with Us, it wasn't until shortly after that they stumbled upon Hoover's other books. This mass attraction to all books Colleen Hoover wrote, and the author herself, has resulted in the emergence of the CoHo community. 
As of October 2022, Hoover has sold more than 20 million books. Rumor has it that Hoover is also going to write two standalone novels, to be published in 2024 and 2026. Speaking of new books, Hoover has recently published a heartwarming sequel to It Ends with Us! It Starts with Us was published on October 18, 2022. This book takes place before It Ends with Us and tells Atlas's side of the story and what may come next… no spoilers! 
Some of Colleen Hoover's standalone books are Verity, Ugly Love, November 9, All Your Perfects, Without Merit, Regretting You, Layla, and Reminders of Him. Most of these books have been on the New York Times bestseller list. At one point, six of her books were on the list simultaneously! 
If this has proven anything, it's that Colleen Hoover is a highly talented writer who continues to connect with her readers and entice them through her writing style! If you ever need a quick read, grab a CoHo book! I'm sure she won't disappoint.