Diwali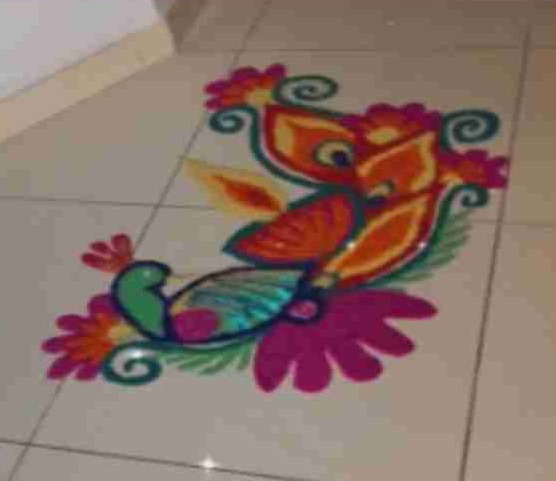 Diwali was on October 24, 2022. But what is Diwali? Diwali is the Hindu festival of lights. For Hindus, Diwali is celebrated for Rama's eventual defeat of the evil spirit of Ravana, and his victorious return home. For Sikh, the celebration of Diwali is for when Guru Hargobind was released from prison and returned home (Amritsar).
On Diwali, people do a puja (worship) called Lakshmi puja. In this puja, people use either silver idols of Lord Ganash or Lord Lakshmi – or some people use silver coins to keep their wealth secured. Then people recruit a mantra.
Diwali in India is celebrated for 5 days. Each day's a celebration leading up to Diwali. On day 1, people celebrate Dhanteras. Dhanteras is a celebration to increase prosperity and wealth. On day 2, they celebrate Choti Diwali, which translates to small Diwali. Choti Diwali is celebrated for the victory of good over evil. On day 3, Diwali is celebrated. On this day, people light special candles and lamps called diyas. There are a ton of fireworks, good food, and houses decorated by lights and colored sands called rangoli. A lot of people go to temples and gurudwaras to pray. People give their friends and families gifts and sweets called mithai. On day 4, people celebrate Govardhan Puja, which is celebrated for the victory of Lord Krishna over Indra. On this day, people in India make 56-108 different types of meals that have wheat, rice, and gram flour. On the last day, day 5, people celebrate Bhai Dooj. Bhai Dooj is a celebration of the love between brothers and sisters. On this day, sisters pray for their brothers for them to have a long life and then they apply a tika on their forehead. The sister then feeds her brother mithai and vice versa. The brother then gives his sister either a gift or money. These days are really special for the Hindu and Sikh culture as they represent and symbolize the days of happiness and victory.
Diwali is called from the festival of lights because it comes from the Sanskrit word "dipavali", which means the row of lights. A common quote that is said on Diwali is "May your life be as colorful, magnificent, shimmering and magical as the lights from the lamps of Diwali."