The Way Out For Now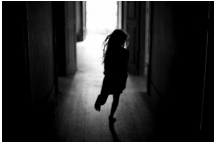 She runs
At the moment that is all she can do
It's very clear that escaping seems impossible
She is not the only one.
It's a very surreal situation
She felt that deep down she saw it coming,
but never wanted to question it.
However,
it seems those questions will soon have answers
but
not in a way we wish to be answered.
About the Writer
Diana Sandoval, Staff Writer
Diana Sandoval is a junior at Freehold High School. She writes for the folio column for The Colonial. In her free time, you'll find Diana volunteering...