Pets of Boro: Maggie Wildman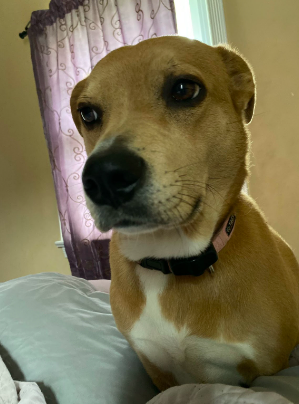 Maggie Wildman lives the dream! She is a 5 year old mixed-breed dog who lives with Kate Wildman and her family.
The Wildmans rescued Maggie from North Carolina in 2017, and she has been the light of their lives ever since. Maggie is always ready for playtime and loves going on walks with her best friend, a golden retriever named Kobe. She is also a big fan of naps on the couch and treats, specifically Bully Sticks for a nice afternoon snack.
Maggie is a sweetheart who loves meeting new people, but has some aversion towards males, especially the mailman. The Wildmans could not ask for a better dog, and cannot imagine their house without Maggie running around.