A Fashionable Colonial: Destiny Claudio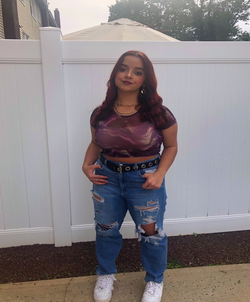 Name: Destiny Claudio
Year: Sophomore
Age: 15
Birthday: December 31, 2004
Club Member Of: Deca, FCCLA, Boro Fights Cancer, and Student Council
Athletics: Varsity Dance Team and  Softball
Grades: Principal Honor Roll Student
It is no surprise that Destiny Claudio is such an affluent and inspiring young woman. These wonderful traits she possesses are mere expressions and pros to her inspirational and intelligent character. While you may be wondering, "I thought this was an article about a fashionable colonial?" it most certainly is. However, this article isn't only about sharing the apparel Destiny shares with the world, it is also about her fashionable attitude and personality in general. While Destiny has amazing outfits to share, which will be presented later on, right now the focus will be her very firm and intellectual spirit and mind. This young lady expresses a very intelligent mind, receiving the principal honor roll is just a small part of Destiny sharing her knowledge with the world, she is very educated on political matters, various religions and spiritual practices, and has a broad knowledge of most things in general. Her kick-butt attitude allows her to face demeaning figures who may try and pull a fast one with her, however; she is more than capable of civilly putting you in your place and is not afraid to speak her mind. Not to mention, she has receipts, so don't mess with her. Beyond her tougher outer shell, Destiny is a sentimental and loving dear friend. She goes above and beyond to be there for her friends and is always willing to give a helping hand, her creative thought process allows her to create beautiful gifts for her friends, not to mention help you find a good deal and how to save money. While I could continue going on about how amazing of a human Destiny truly is, I will begin to share some of her most wonderful outfits:
About the Writer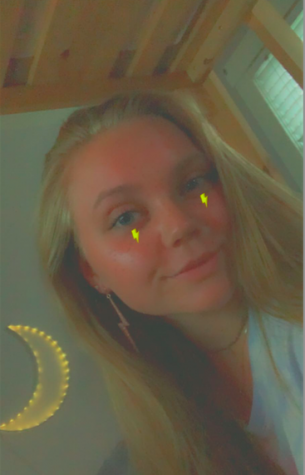 Jillian Butch, Staff Writer
Jill is a sophomore attending Freehold High School and beginning her first year as a member of The Colonial. She loves to write about psychology and the...