"Lil Boi" Pushes Rap Music Forward in 2022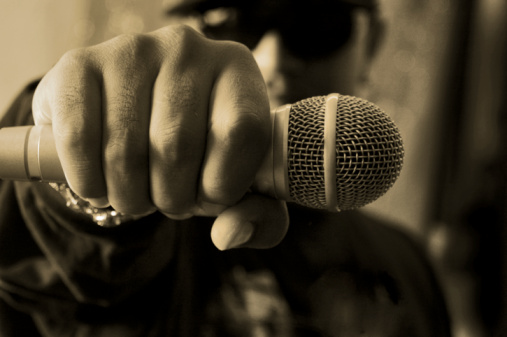 Although 2022 has just started, there is already a ton of quality albums on the horizon to look forward to. However, one album recently caught me off guard. That album being, "Beat Tape 01", created by Soundcloud user "Lil Boi".
Sure, at first glance one might think that this album is ridiculous. The profile picture, the album cover, the ridiculous song titles, there's a lot of evidence here to suggest that Lil Boi shouldn't be taken seriously. However, once you listen to the album, a lot of the subtleties start to reveal themselves. This album is a literal instance of not wanting to judge a book based on its cover.
Let's get into the first track of the tape, "Ayo Pieere (feat Peiar Born). I believe Lil Boi meant to write the famous American producer's name "Pierre Bourne" in the title, but that's beside the point. The track starts with a dizzying but electrifying synth arpeggio, as well as a banging trap beat. Disorienting sound effects come in all directions. It's an odd sound, but one that struck me as unique. Suddenly, a gorgeous rush of backing vocals comes in. The sudden shift originally caught me off guard, but the production allowed me to easily fall into the rich soundscape of it all. 
Then we reach the second track, "Jamz for the Summar (feat. Tyler, The Creator)". Although Lil Boi claims to be an up-and-coming artist, he manages to pull very impressive features on this album. Tyler's feature here is simply magnificent. Allowing his voice to fall into the background, serving as a magnificent rhythmic texture to the summery jam that the beat eventually falls into. Suddenly, the track takes a detour into what seems like a cover of the song "I Need A Forest Fire" by James Blake. It also seems we get some vocals from Lil Boi himself. Although it is a strange decision, it definitely does display the immense talent that Lil Boi has when it comes to producing and arranging music. 
The rapper's tracklist then takes a sudden turn. The song, "A Moment Of Silence For Queen Elizabeth She Aint Dead Yet But I Hope It's Coming Up Soon" is a heartbreaking tribute to the still alive British figure, Queen Elizabeth. While she may still be alive, you can feel the fear and concern that Lil Boi has for Elizabeth on this track, and it's heartbreaking. 
Last but not least, we have the song "Hairline Shaped Like A Limacon (feat. Greta Thunberg And Kevin Macleod)". This song might be my favorite on the tracklist. It features a dynamic verse from Greta Thunberg, as well as some beautiful production from the likes of Kevin Macleod and Lil Boi. Their production styles compliment each other beautifully, allowing for breezy instrumentation to carry the beat, while Greta's hard-hitting lyrics keep the instrumental grounded. Suddenly, I hear the instrumental shifts. I honestly can't even begin to describe the sounds that follow this point. It's some of the best sound play I've heard this year. Suddenly, the beat gives way for a luscious string section, ending the album on a gorgeous high note.
I would urge all readers to listen to this album. It's one of the best albums of the decade and will serve as a classic for years to come.