Mid-Year Check In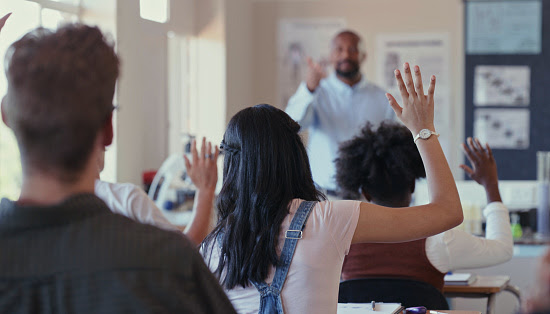 As the second marking period wraps up, many students are realizing just how fast this year is moving. About halfway through the 2021-2022 school year, which has been anything but normal, students have a variety of thoughts and emotions regarding the first half of the school year. Despite the varying amounts of a normal high school experience throughout the grades at Freehold High School, a majority of the students feel the same way: stressed and nervous, but also trying their best to make the most out of their high school experience.
Many freshmen were not sure what to expect for their first year in a new school, especially after coming out of a year of remote learning and coming from different middle schools. One freshman in particular said she was "nervous to come to a new school and be a part of the Med-Sci program, but knowing that [her] classmates felt the same way was really comforting. [She] feels as though [she] has adjusted well given the circumstances but the workload is definitely something [she] quickly realized would be a challenge to keep it with if [she] was not careful." Although the freshmen have a lot of adjusting to do, many of them seem to be doing very well and feeling confident halfway through their first year of high school. 
Although they have already experienced a year of high school, many of the sophomores are referred to as "Freshmores" because it is their first real year of high school. Last year, many freshmen (who are now sophomores) opted to come into school for in-person learning so that they could make friends and navigate the layout of Freehold High School. Those who didn't come in feel as though they struggled at first, but were quickly able to make their way in school. In the beginning of last year and this year, the freshmen and sophomores' social interactions were limited, but now being back in school full-time and having a somewhat normal experience has changed that for the better.
The juniors, who are stuck in what is often considered the most difficult year of a student's high school career, are definitely feeling the pressure. Between the introduction of AP classes, increased course loads, and preparation for the SAT or ACT, the juniors have a lot on their plates. While trying to manage everything that is being thrown at them both in and out of school many of the juniors feel "overwhelmed by the amount of work [they] have to do, especially coming out of what felt like a 'fake' year last year. Also, the constant pressure to not only do well in every class but to also remember all of the information for the AP exams in May adds pressure." Most of the juniors agree that the uncertainty of the pandemic paired with getting back into the flow of a normal school year makes this year even more stressful. 
This year's graduating class has expressed similar concerns about being stressed and overwhelmed, but one student says that she and her friends are feeling "extremely burnt out and the senioritis is really hitting [us]." Although the seniors have had the most normal high school experience out of the four grades, they are still dealing with the effects of the pandemic. Students feel that although junior year was supposed to be the hardest year of their high school career, it "felt like a joke" to many of them, making it hard to remain motivated throughout their senior year. Not only do they have to maintain their grades, but their long to-do lists for college applications make it even harder to remain afloat with all of the bits and pieces they have to keep track of this year. As the college application process winds down, many seniors feel "a sense of relief" and are "excited to take it easy for the rest of the year even though the course load will still be a challenge."
All in all, most of the students at Freehold High School are feeling stressed as the year continues, and each grade has other worries on top of their school work that only increase stress levels. However, many students are also upset that the school year and time they can spend with their friends everyday is slowly coming to an end. Students hope that the third marking period is filled with less stress and more time to enjoy learning and being back in school with their peers.