An Update on Girls' Volleyball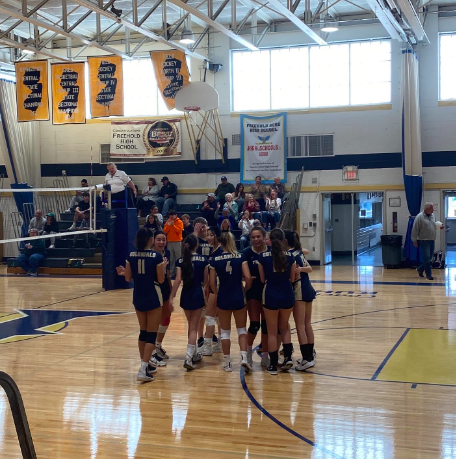 With a 13-8 record (7-5 record in Shore), our Girls' Volleyball team is heading into the Central Group lll Quarter Final game in the NJSIAA Tournament against Colts Neck High School. Their regular season placed them 3rd in the A North division. During this season, senior Sofia Hor led the team with 300 kills. She was also selected to be a part of the Senior All-Star game on Nov 20th at 1pm at Saint John Vianney. Junior Juliana Manrique, had 19 blocks on the season – and senior Jillian Butch tallied 313 assists this year. They headed into the quarter finals just days after their 2-0 win in the first round. The first set was won 25-19 and the second set had a score of 25-8 leading to their defeat over Northern Burlington.
Come out and support the team November 1st at Colts Neck High School!