The Life and Death of Alex Trebek
George Alexander Trebek was born July of 1940 to parents George Edard Trebek and Lucille Lagace in Sudbury, Ontario, Canada. Born to a chef from the Ukraine and a Franco-Ontarian mother, George Alexander Trebek learned early in life that it would have it's ups and downs.
"My dad drank pretty heavily, and he never missed a day of work in his life," Trebek was quoted saying. He often described his dad as a hoarder of little useless stuff that had a way of proving useful years later. "His basic philosophy was don't throw out something because someday it'll come in handy."
A bright and curious child from a very young age, Trebek attended Jesuit schools until the age of 12, when he decided to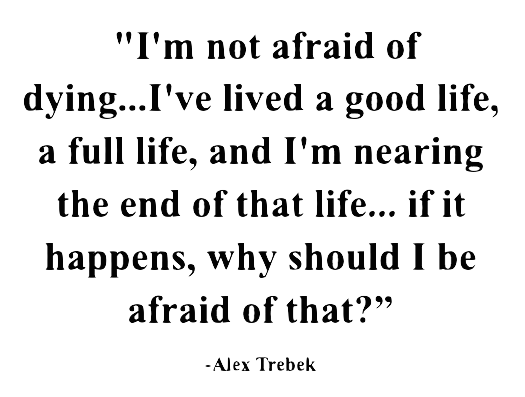 leave Sudbury to attend the University of Ottawa High School. After graduating from high school in 1957, Trebek continued on to the University of Ottawa to further his education in philosophy. Trebek worked his way through college and graduated with a degree in philosophy from the University of Ottawa in 1961. However leading up to his graduation in 1961, Trebek had come to the conclusion not follow through with his studies of philosophy and rather, pursue a career in journalism. He was a keen debater at college and already had his eyes on a broadcasting career. Even before graduating, Trebek landed himself a gig on the Canadian Broadcasting Corporation (CBC). His mornings were designated for school and his nights to the station. Trebek covered everything from news to sports and covered for anyone he possibly could. By the end of his time with the CBC, Trebek was reading national news and covering a wide range of special events for CBC Radio and Television.
Trebek landed his very first hosting job in 1963 on a Canadian music program called "Music Hop". He would find other experience as a host of "Reach for the Top", a high school quiz show, in 1966, and back on CBC where he introduced classical music programs, skating programs and later a Toronto morning drive radio show known as "I'm Here Til 9."
Trebek immigrated to America in 1973 and started to work for NBC. His Ameircan debut would be as the host of "The Wizards of Odds," an NBC game show. A year later, he also began as the host of the Merril Heatter-Bob Quigley show "High Rollers". Another brief pop-up for Trebek was hosting CBS's game show "Double Dare."
In 1984, Art Fleming, the original host of the famous show Jeopardy!, took a step down, Alex Trebek was there to save the day. Trebek began hosting Jeopardy! the same year. Throughout his time on Jeopardy! Alex Trebek hosted more than 7,500 episodes and has been nominated for 34 Daytime Emmy Awards, of which he won seven. He also received a Lifetime Achievement Award from the National Academy of Television Arts and Sciences and a Peabody Award. While Trebek's career continued else where with littles blips and guest appearances here and there, he was best known for his witty, sarcastic and lovable performance on Jeoprady! Alex Trebek became a comforting face to America and was one that families across the nation sat down to watch together.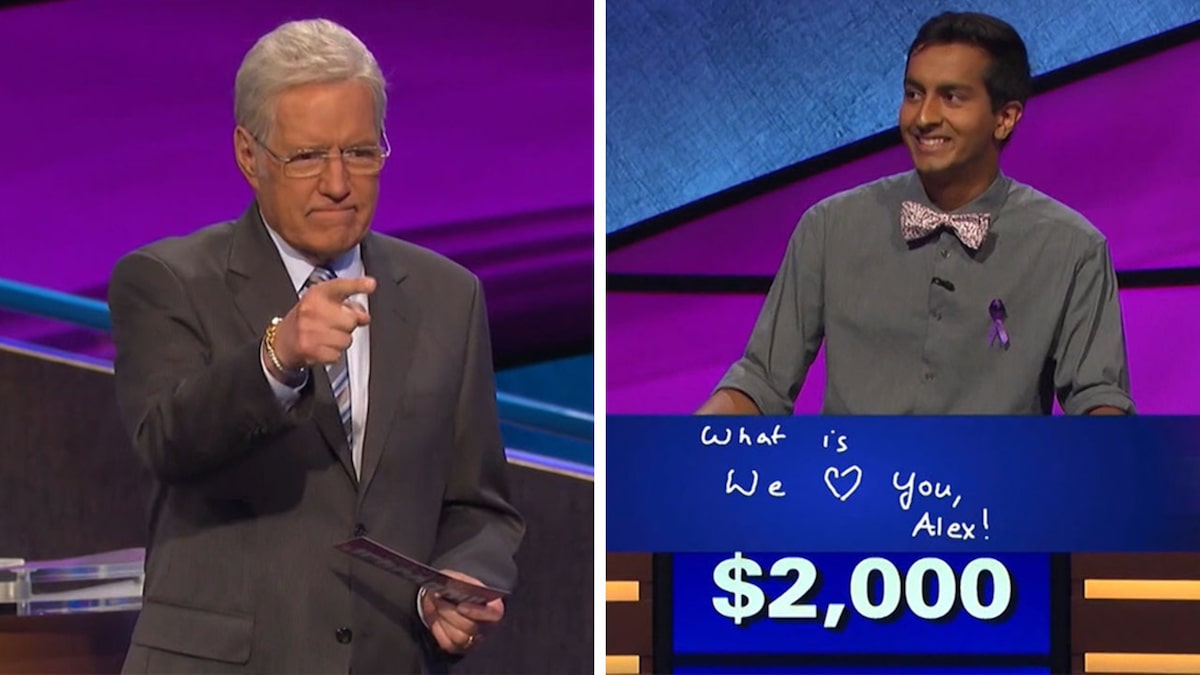 In March of 2019, Trebek was faced with the diagnosis of Stage IV Pancreatic Cancer, and on March 6th he shared the news with his audience. As many with Pancreatic Cancer, Trebek's prognosis was poor, but he was determined to fight and to maintain his position on Jeoprady! for as long as he was able, and often made light of the situation with the reminder that his contract had 3 years left in it so he really couldn't leave. Trebek's initial stages of treatment were enormously successful and he finished his round of chemotherapy treaments in time to begin taping Jeoprady! again in August of 2019. Trebek passed away just over a year later on November 8, 2020 in the comfort of his home in Los Angeles surrounded by his family. While it was a long hard fight to the end, he had said "ending treatment would be a "betrayal"; to his family, supporters, and to the God in whom he has faith. Alex is survived today by his wife Jean and their two children, Emily and Matthew. In addition all of his audience morns his loss and celebrates his legacy after 37 seasons and the billions of laughs and the plethora of knowledge he shared.
As per the continuation of Jeoprady! there has been a lot of talk on who could be the new host in replacement of Alex Trebek after his final taped episode of Jeopardy!. One of them being the famed contestant of the show Ken Jennings. Jennings the winner of Jeopardy! Greatest of All Time was one of two people who are being heavily requested to replace Trebek. The other person everyone is talking about is LeVar Burton. Burton is an American Actor and Television host who has acted on Star Trek and is the current host of the show Reading Rainbow. Who will host Jeopardy next? Will there be a host? This is the story of the Life and Passing of Alex Trebek.