Brooke Miliote's Outfits of Boro
With Halloween coming up this week, many of the students at Boro look forward to dressing up and spending time with friends.
Bringing out the fall and Halloween spirit, many of the students at Boro look forward to dressing up and spending time with friends.
One of our fellow members of The Colonial, Brooke Milliote has put her fashion skills towards her Halloween costumes during the spooky week, taking inspiration from popular fashion decades as well as pop culture movies. Brooke can often be seen around school wearing items from stores such as Pacsun and Brandy Melville, and enjoys finding new pieces to style with.
To start off the week, Brooke uses patterns and vibrant colors popular from this decade. She paired this outfit with her signature white platform boots, a light purple headband and large purple hooped earrings.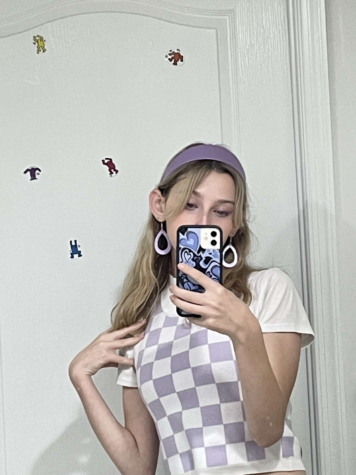 Switching the decade to a more 90's inspired look, Brooke's next outfit of the week was from the movie classic "Clueless". Recreating one of Cher's looks in the movie, she pairs a black and white argyle print dress with a ruffled white mesh cover-up.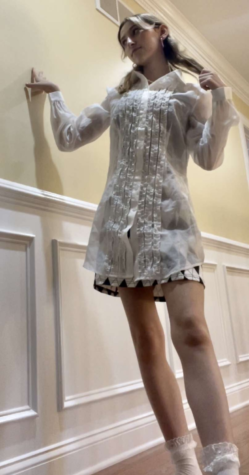 For her third outfit, Brooke dressed up as Shaggy from the movie "Scooby Doo". Going for a modern take on Shaggy's look, she pairs a light green jacket with brown jeans. She accentuates the look with a pair of stylish "Scooby Doo" inspired converse.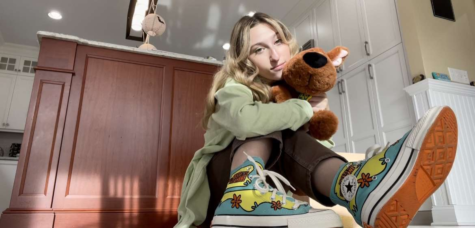 For her last look of the week, Brooke wore her costume to the house from the iconic Halloween classic "Hocus Pocus" in Salem, Massachusetts. Her final look was inspired from the movie "Beetlejuice" as she dressed up in Lydia's wedding dress from the movie. (As seen on the article cover). 
Throughout this week, we enjoyed seeing Brooke's modern take on many iconic movie characters and costumes. Her outfits this week showcased her fashion ability and unique style. We can't wait to see her future outfits and costume ideas!