The Importance of a Positive Mindset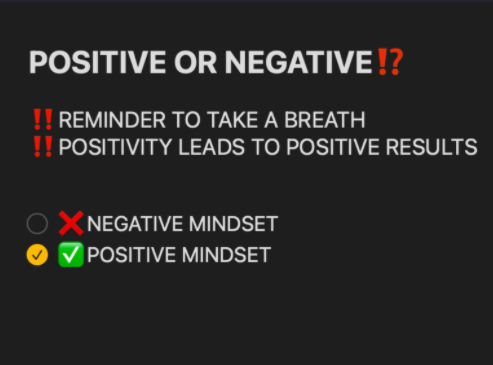 Mindset is key to most aspects of life; it can affect the way we think and do things. Your mindset can very well determine how you take upon your daily life struggles. For example, having a positive mindset tends to lead to healthier lifestyles; it creates good habits and hard tasks may seem easier because of motivation and a positive outlook. On the other hand, negative mindsets tend to contribute to anxiety and stress towards difficult tasks; it can make them seem almost impossible to complete. For instance, having a negative mindset can limit you and your abilities; learning new skills may be difficult, and viewing the world in itself can be a challenge. Therefore, altering your mindset to be positive can not only be beneficial to you but also to everyone around you. You'll end up accomplishing so much more and more effectively as well. 
It can be difficult to keep a positive mindset in a world with a lot of negativity and hatred. It's important in these moments to take a breath and remind ourselves the importance of being positive. It truly does impact our results and relationships. A happier you is a happier environment.