Re-Opening of the 5 Star Cafe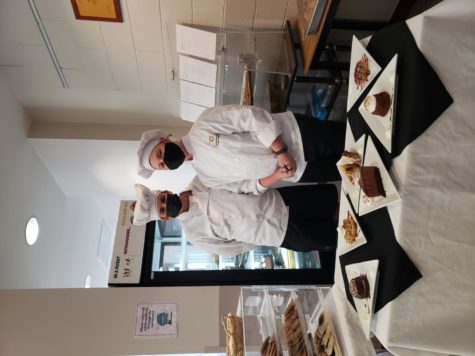 The 5 Star Cafe has re-opened its doors to the public! It will be open for lunch on Wednesdays to Fridays from 10:00 am to 1:00 pm (unless otherwise noted). Visitors must check-in at the Main Office (entrance on Robertsville Road) and are required to have a photo ID and wear a mask when entering the school.
The cafe is a student-centered establishment operated by the Culinary and Hospitality Arts Magnet Program at Freehold High School. After a long 19 months since its closing (due to the COVID-19 pandemic), the culinary students are back in the kitchen and are busier than ever; freshmen are prepping ingredients (i.e. chopped onions, minced garlic, etc.) and conducting food labs, sophomores are baking all sorts of pastries and baked goods, juniors are learning the basics of commercial cooking and food safety and sanitation, and seniors are preparing recipes and operating the 5 Star.
The special lunch menus are created by the seniors, with each week having its own theme. 
For more information and calendar dates, please visit the 5 Star Cafe website: https://sites.google.com/frhsd.com/5-star-cafe/home