Local Food Banks Change How Families Approach the Holiday Season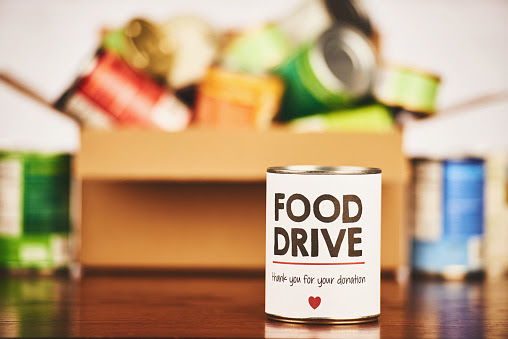 For many families, the November and December holidays are a time where they can gather over a home cooked meal and show their appreciation for one another. While most families are able to do this, some cannot afford to or do not have access to a meal, especially on Thanksgiving Day. Local food banks, like Fulfill of Monmouth and Ocean county, have made it their mission to prevent this from happening through events like food drives, and resources like pantries and soup kitchens.
In 2020, Fulfill provided over 12 million holiday meals because of generous donations. For this holiday season, Fulfill is in need of canned vegetables and soups, canned pumpkin, cranberry sauce, boxed potatoes and stuffing, pie crust and various types of baked good mixes, and rice. They are also accepting perishable items like frozen turkeys, turkeys, and chicken breasts. No matter how big or small a donation is, each one makes a difference. This year, Fulfill will have a holiday food donation drop off location in Freehold, making it even easier to donate.
While it is extremely important to donate during the holiday season, donating year round is even more important. Fulfill mainly accepts items that will not expire quickly and do not need to be refrigerated like canned goods (vegetables, fruits, soups, and proteins), hot and cold cereals, and shelf stable milk. If you are unable to donate the items listed above, Fulfill also accepts checks! For every dollar donated, three meals can be provided for someone in need.
Donating to a food bank or volunteering for one is so important and it truly makes a difference. Help a family in need this holiday season by donating to one of Fulfill's (or any other food bank's) many locations like the ones in Neptune and Tom's River, or special holiday food donation spots like Belmar, Freehold, Asbury Park, Long Branch, and Brick.